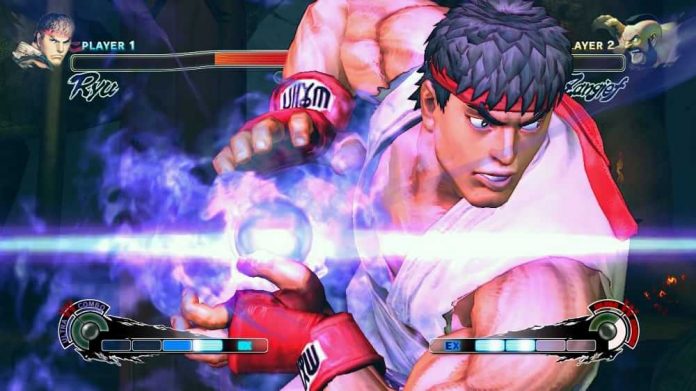 Hadouken!
A release date for the PlayStation 4 release of Ultra Street Fighter IV has finally been announced.
PS4 owners will be able to battle and brawl Street Fighter style on 26 May, when the game hits the digital store. It looks like the game will be a digital-only release, as Capcom have stated that they currently have no plans to release a disc version.
Ultra Street Fighter IV will include all characters, levels and DLC that were available to buy for Super Street Fighter IV on last gen consoles.
It'll cost $24.99 to buy on the American PSN store, so we speculate it'll likely be £19.99 in the UK. Not sure yet if there will be a PS+ discount available, but either way we're looking forward to Ryu and co.'s introduction to the new generation, ahead of Street Fighter V's release next year.