They say something is only worth as much as someone is willing to pay for it… but in the case of these PS2 games, some people are willing to pay a lot for them. We've trawled eBay looking for the most expensive and most valuable PS2 games out there, so get in your attic and dust down those old collections to see if you're sitting on a goldmine. . .
10. Dragon Ball Z: Budokai Tenkaichi 3
The North American version of Dragon Ball Z: Budokai Tenkaichi 3 seems to consistently bring in a pretty penny, with auctions ending around $60-$70, with some selling for as much as $130 (£80). The UK version doesn't fare quite as well though; auctions for the PAL edition on eBay UK sell for around £20.
9. Jurassic Park: Operation Genesis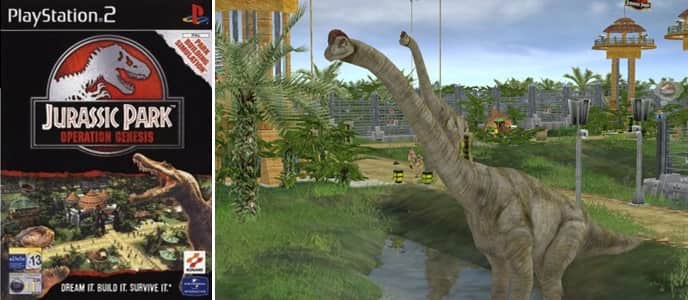 A brand new and sealed copy of Jurassic Park: Operation Genesis recently sold for $220 (around £150). It seems to average around £50 on eBay UK though, with used copies going for around £20.
8. Psikyo Saikyo Collection (Japan)
These three Japanese shooters are hard to come by in the west, but get your hands on a brand new and sealed collection and you're looking at around £140 for the lot.
7. Kuon
This survival horror from FromSoftware, the team behind Dark Souls, will bring in around £70 for a new and sealed copy. A used copy seems to go for around £40. Both the North American and UK versions sell for around the same price.
6. Haunting Ground (NA)
Presumably rarer across the Atlantic, a sealed North American version of Capcom's Haunting Ground sells anywhere upwards of $100, with used copies not lagging far behind. Unfortunately, a UK copy won't bring you anymore than about a tenner, if you're lucky.