Anyone who swings by these parts regularly will know that we GameSpewers are big fans of trophies and achievements. We'll never pass up the opportunity to get an easy platinum or grab some gratuitous achievements. Something that you may not know is that some games from different regions have different trophy lists – called stackable trophies. Get your hands on your favourite game from another region and you could bag all the trophies, again! Here's our list of top 10 games with stackable trophies on PS4.
10. Onechanbara Z2: Chaos
A great deal of simple, hack and slash fun, Onechanbara Z2: Chaos offers three platinums for PS4 owners thanks to Europe, America, and Japan all having their own trophy list. It may not be the best looking game, or have the deepest combat system, but you'll have a blast getting that platinum trophy on each regardless.
9. Deception IV: The Nightmare Princess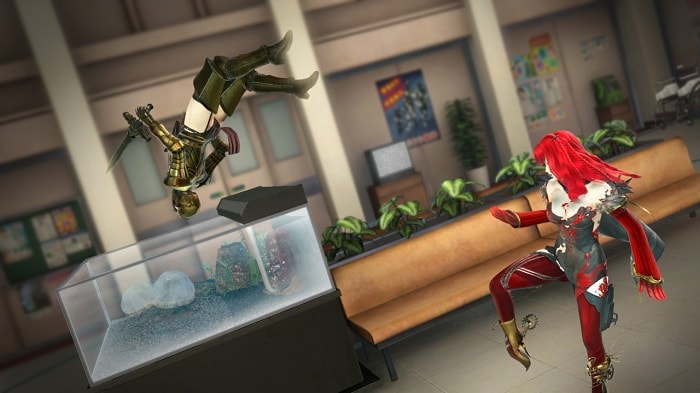 For the sadists out there, the unique Deception IV offers three trophy lists for you to obtain thanks to the games European, American and Japanese releases all having their own lists. On the downside, it won't be an easy ride, and the PS3 and PS Vita versions also share the same lists as the PS4 versions. Boo!