Only two weeks to go until Christmas, guys!
We know you're having a dilemma: you want to get into the spirit of things by sporting some kind of festive-themed knitwear, but you don't want to relinquish your gamer-cred by wearing something so uncool like a picture of Rudolph. Never fear, we've got just the solution for you: game themed Christmas jumpers!
Who wouldn't want to be the talk of the Christmas dinner table sporting a Sonic Christmas jumper? Or the highlight of the office party with an Assassin's Creed Christmas jumper? Well, you've come to the right place, as we've scoured the internet and brought you the coolest, hippest game themed Christmas jumpers you could ever want!
5. Street Fighter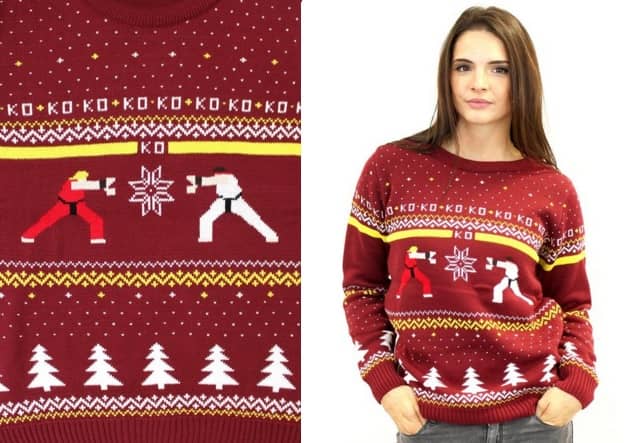 Have a hadouken Christmas with this Street Fighter game themed Christmas jumper. What's not festive about beating the crap out of your rival?
Buy the official Street Fighter Christmas jumper from Amazon
4. Assassin's Creed Syndicate
With a fabulous snow-topped London skyline and the Assassin's Creed logo taking centre stage, this Syndicate knit is one of our favourite game themed Christmas jumpers. We're not sure keeping your hidden blades up the sleeves will do the wool much good though…
Buy the official licensed Assassin's Creed Syndicate Christmas jumper from Amazon