I'll admit it: I'm a big fan of a good endless runner.
I've sank countless hours into Run Sackboy! Run! on the PS Vita and back in the day, my mobile phone battery died far too many times at the hands of Temple Run. There's been a smattering of runners come to console in the last couple of years but none which have enchanted me quite so much as Shred It!, developed by Extra Mile Studios. Sure, it's not perfect (and what is?) but it's full of so much charm that I found it impossible not to be completely won over by it.
The stand-out feature of Shred It! is its simply gorgeous visuals. Instantly you're reminded of Media Molecule's Tearaway; everything is designed to look like papercraft. Delicate trees and leaves look like freshly cut paper and the "snow" on the ground resembles a crisp white notepad, tearing as you snowboard through it. Even your playable avatar – of which there's a choice of several – is a cardboard cutout; lovingly crafted and instilled with a dollop of personality. There are five distinct stages that you pass through as you play, with noticeable changes to the environment happening around you as you continue to ski down the hill. From a woodland surrounding, to an icy mountain, into an autumnal environment with a glorious orange glow, each environment is as stunning as the last.
In an attempt to set itself apart from other endless runner games, Shred It! comes with three different game modes: endless, checkpoint challenge and chill session. Endless is the main mode of the game, where you snowboard down a (surprisingly enough, endless) hill, avoiding obstacles and collecting leaves and snowflakes to rack up your score. Checkpoint challenge offers something a little different – set against the clock, you must pass through five checkpoints and reach the finish line before running out of time. It makes a nice change of pace, but the challenge is actually pretty easy and once you've completed it there's little reason to replay. The third mode, in my opinion, is entirely pointless: chill session takes you down the same route as endless mode, but with no obstacles or no chance to get a score. If you really do want to play the game to chill out, then great – but with no incentive to playing it, I don't know why anyone would bother.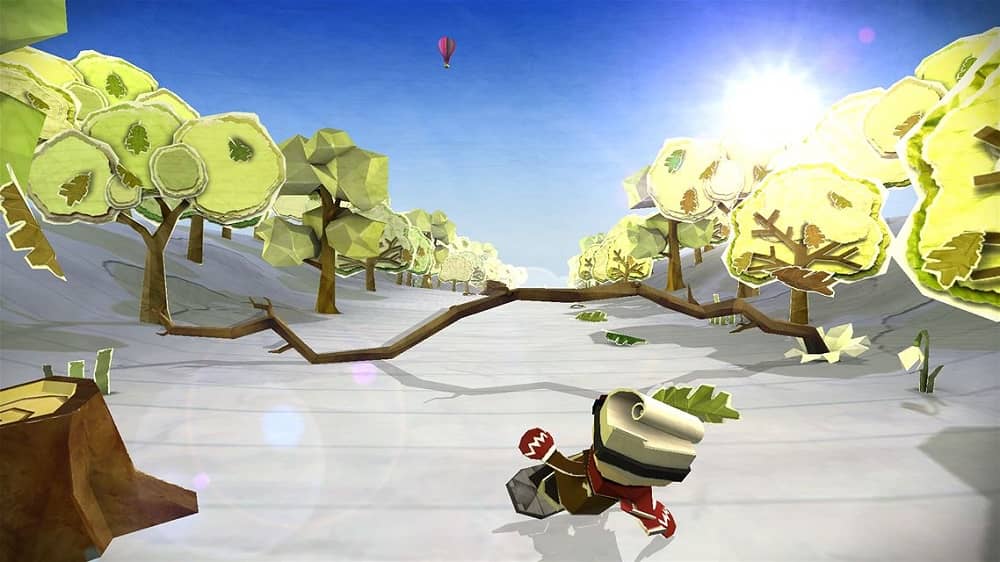 Even for an endless runner, Shred It! is extremely simple. Aside from unlockable characters each with their own unique skill, there's no hint of permanent upgrades or any kind of purchasable boosts here. Your progress is measured not in distance, but in how many leaves/snowflakes you collect on your run, and so the only real goal is to attempt to beat your own high score. There are a number of daily challenges to beat, although incidentally, these were identical every day I played the game. It doesn't really detract from the experience, but some kind of overarching development would have added a welcome depth to the game that may have extended playtime a bit longer for most people.
The cast of characters and their unlockable outfits are where the game really shines. Starting out, you have two playable characters, but as you progress and complete certain challenges, more characters will unlock. If you don't want to complete the challenges you can also pay to unlock them with in-game currency (paperclips), although you'll probably naturally complete most of the requirements long before you'll collect enough paperclips to buy them. Apart from the original pair, each character has a unique skill that makes the game slightly easier for you. For example, Rufus the dog can bark at small creatures that sometimes get in your way to move them out of your path, and a trio of sledging penguins can fit under obstacles without the need to duck. Every character has unique outfits and snowboard designs to unlock – some of which are hilarious. My personal favourite is Rufus' Ezio Auditore costume, á la Assassin's Creed II. There's also a penguin dressed as Homer Simpson, a Harry Potter costume and Indiana Jones' iconic attire. Whilst costumes have no effect on the actual gameplay, it's a nice touch that injects a bit of humour and customisation to the game.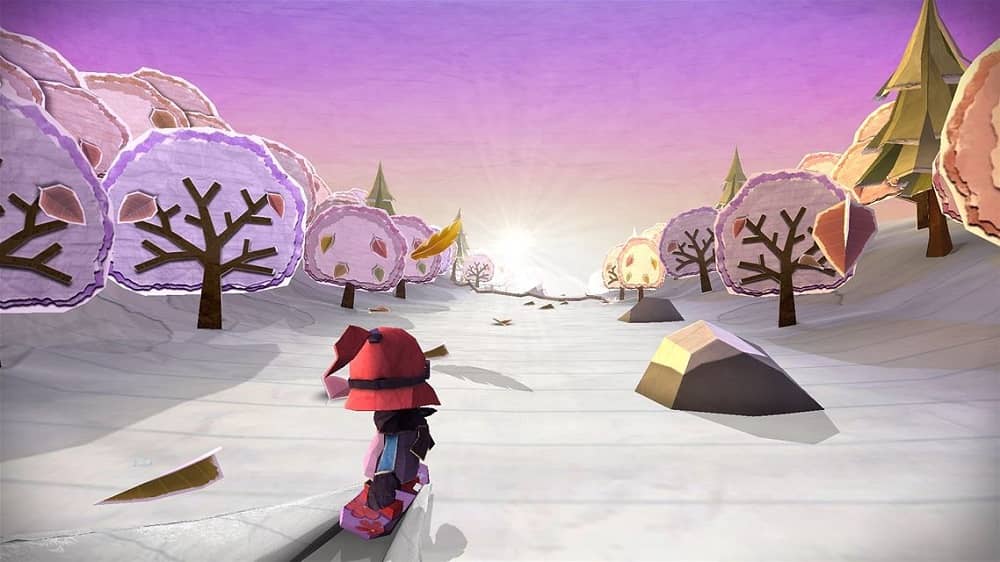 Unfortunately, Shred It! is littered with a few bugs and glitches that taint the experience somewhat. The controls are a bit hit and miss; sometimes they feel too sensitive, other times the buttons don't seem to react at all, resulting in untimely deaths. At other times, your character gets stuck and all control is taken from you. They're not too persistent though, and for me at least, didn't take much away from the enjoyment of the game. Extra Mile have also announced that a patch is in the works which will hopefully address some of the issues people have been experiencing.
Despite its few issues though, Shred It! is wonderful little game that's hard not to love. It's not the sort of thing you'll want to play for hours on end, but when you're at at a loss of games to play, or waiting for the next AAA blockbuster to install, Shred It! is exactly the kind of title that you want in your library just to stick on to pass a few minutes. There's no denying its simplicity, but its gorgeous visual style and lovable cast of characters are more than enough to charm you.
Shred It! is available on mobile devices and Xbox One. We reviewed the Xbox One version.