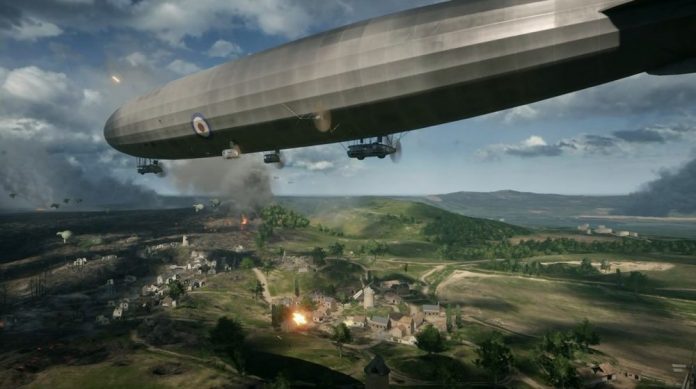 Hold my beer; I think I need to lie down after Stockholm-based EA DICE's Battlefield 1 reveal.
In case you don't know already Battlefield 1 is the fourteenth instalment in the Battlefield franchise, though surprisingly it's the first main entry in its series since Battlefield 4 back in 2013.
Battlefield 1 is a first-person shooter based in World War 1 and that's a brave move on a number of levels; not only for them to treat the subject matter carefully and with respect, but also not to over or underwhelm players with physical and environmental factors which will make this game stand out from its predecessors.
Due for release worldwide on October 21st 2016 on PC, Xbox One and PlayStation 4, this will be EA DICE's most ambitious project yet with a mass selection of the largest fully-controllable vehicles, such as the aforementioned armoured trains, tanks, etc, and a huge variety of classic guns.
What really strikes an interest for me is Battlefield 1's intuitive destruction and dynamic weather features. When they said that no two battles will ever be the same they sure as hell meant it. With more realistic environmental destruction, there's no such thing as a safe place to take cover as bullets pierce through walls and fences like butter. Whereas the weather effects your outcome more than you might realise. Given a sunny day, victory will be within easy reach but if it's raining or if it's foggy your visibility is impaired and your hearing won't be as clear as you'd once experienced. Enter the stealth killers.
Adapt. Conquer. Survive.
And if that fails, call in the Behemoths.
Battlefield 1 offers huge 64-player lobbies and their open Beta will be live later on in the summer.