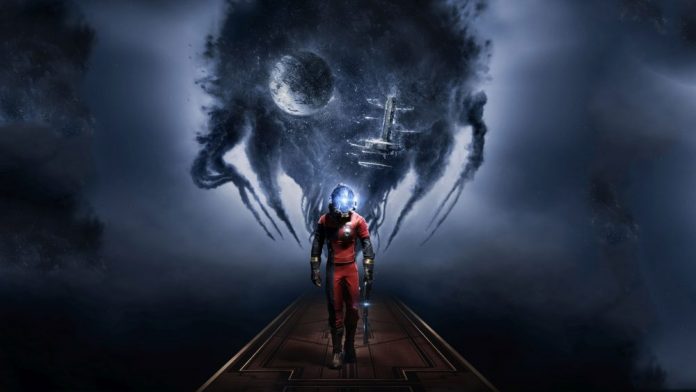 Answering our Preyers?
Arkane Studios, the team behind Dishonored, look to re-imagine Prey from the ground up. With a sequel originally announced in 2006, it plunged into development hell for a lengthy scorching, before plopping into Bethesda's hands a charred pile of largely cancelled mess in 2014. They retained the intellectual property though, and it while it looks rather different from the sci-fi-parkour-cop-flick we saw in the trailer 4 years ago, this new psychological thriller looks just as good – if not better.
It's very much inspired by System Shock, and we sensed a little Half Life in the snippets of gameplay footage too. Spooky black apparitions (some even look like head-crabs), desolate space-station, pump action shotgun and supernatural powers. There's a strong sense of familiarity, yet we're not worried. Combat looks punchy, main protagonist seems compelling, and the remote setting oozes character and drips with mystery (and probably, errr, blood).
Seems Prey's heading our way next year and we eagerly anticipate more news in the months to come.