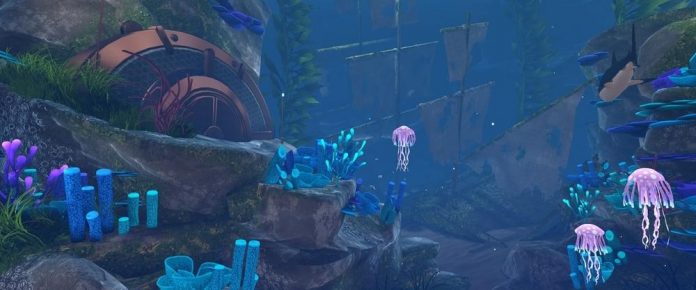 Rocket League, otherwise known as the game that just keeps giving and giving, is receiving another free map in October. As with all maps, it will be completely free to all users and two DLC cars will also be available if you want to support Psyonix through monetary means.
The map (and cars) are themed around the ocean and AquaDome allows you to play football with cars while being surrounded by sharks and jellyfish – what could be better? There is an obvious Bioshock theme here but like with the earlier Wasteland map and its Mad Max inspiration there isn't actually a sponsorship or relation in any way. Just a friendly bit of fun.
The map is a standard rectangular design, the first since last year's Utopia Colosseum, and will be immediately added to ranked mode. The announcement comes not too long after the release of the "Rumble" mode last week. A new mode which adds numerous power-ups to make the game even more wacky. Even if you are no longer interested in Rocket League (if that is even possible) it is still worth watching the trailer for Psyonix's great production value.
The AquaDome map and DLC cars will be available for Rocket League sometime in October.
---