6. Yesterday Origins
A brand new entry on the list, Yesterday Origins is set to release on console next week. Taking the classic tropes of point and click games and attempting to mix them up in new and exciting ways, Yesterday Origins is a welcome addition to the ever-growing roster of adventure titles on console.
Its gorgeous hand-drawn art style sets the tone for a dark and fascinating adventure, laden with challenging puzzles to chew over, a wealth of worldly locations and an intriguing story. The level of detail in the history of the game is to be applauded too, with a massive amount of research having gone into its historic Spanish settings and the use of real latin passages. There's a great deal to get immersed in for any long-time point and click fan.
5. Grim Fandango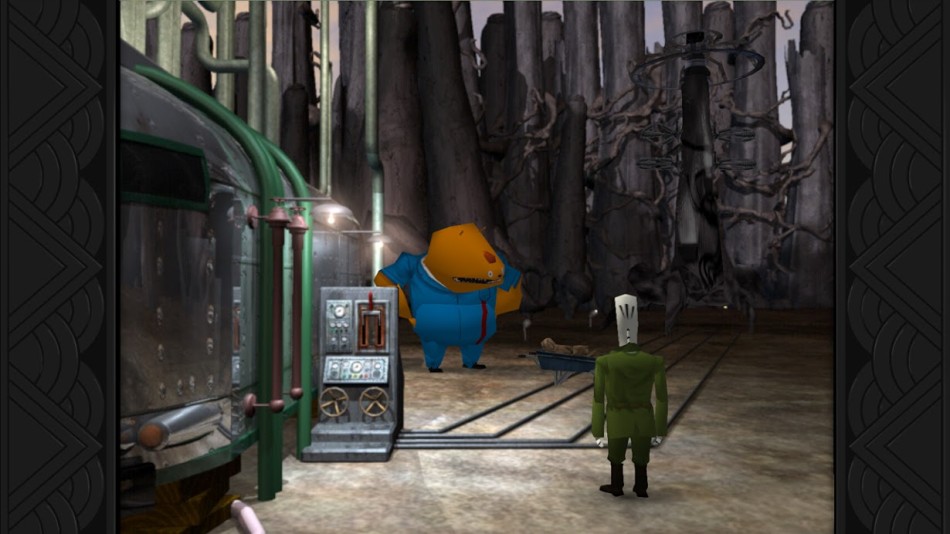 Originally brought to us on PC in 1999, Grim Fandango was remastered and ported to PlayStation 4 in early 2015 – and it's just as brilliantly charming as it ever was. The game that has you following grim reaper Manny on his journey through the underworld, is often regarded as one of the best point and click games of all time – and it's easy to see why.
Whilst tricky puzzles are at the forefront of Grim Fandango, it's the amount of personality that oozes from the game which keeps you hooked. From its incredibly witty dialogue to its colourful cast of characters you can't help but love, the LucasArts classic is a must-have for any PS4-owning point and click adventure fan.