Not only is Friday a day to celebrate the oncoming weekend, get a takeaway and go out for a couple of bevvies with your friends and family, for us here at GameSpew it's time for #FreeGameFriday. That's right Spewers; it's the best day of the week.
In trying to come up with an excuse as to why I take every opportunity I can to play something spooky for Free Game Friday I came up with nothing. Clearly, I just have a problem. Halloween has come and gone but the spook must live on! For this week's Free Game Friday we're taking a look at the appropriately named Spooky's Jump Scare Mansion. Spooky's Jump Scare Mansion is a first person free-roam horror game where it's your goal to make it through one thousand rooms of a horrifying mansion. Each room is randomly generated and you're likely to discover your worst nightmares hidden within.
The main mechanics of Spooky's Jump Scare Mansion are pretty simple. You have to go from room to room seeing how far you can survive. You have a health bar as well as a stamina bar that can both be depleted. When your stamina bar is depleted you can no longer run, but it fills back up quickly and when your health bar runs out you die and have to start over from your last checkpoint. Sound easy enough? The catch of course is that Spooky's mansion is full of loud jump scares and horrifying monsters just waiting to get the best of you.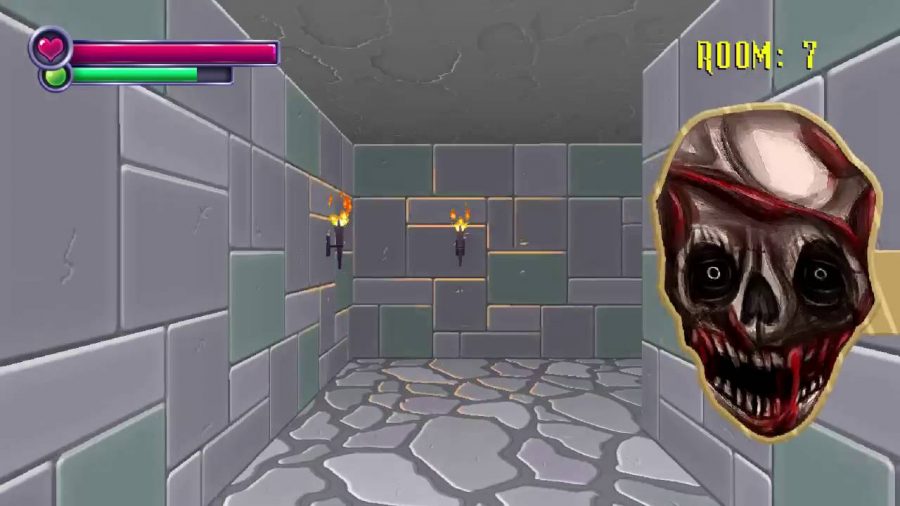 My favorite part of Spooky's Jump Scare Mansion is its story. You may not think that a game's like Spooky's Mansion could have very in depth stories but underneath the jump scares and eerie atmosphere there's a very sinister story growing underneath. By finding notes and other things like computers you can begin to piece together some idea of what is really going on in the mansion. It may not be a game that can entertain you for long periods of time, but it'll scare the socks off of you so it does its job well for sure.
That's it for this week folks. Spooky's Jump Scare Mansion is a really fun and genuinely scary game that is great to play in the dark with headphones in or with your friends if you feel the need for some easy scares. If you decide to take a spin yourself let us know how far you get in the comments below or on Twitter using #FreeGameFriday, we love hearing from you. Here's until next week everyone, have a great weekend!