Nintendo has basically now confirmed that production of Wii U will be stopping globally. Frankly, it was inevitable as soon as the then-Nintendo NX was teased back in March 2015. Not only that, but the staggered release of Wii U titles and the company's shifting focus to the 3DS were also major signs. So with the future of the Wii U decided, let's now look to the past to see where things went wrong – along with highlighting the short lived console's achievements.
The Wii U started off as "Project Café" after a rumour circulated in April 2011. Two months later at Nintendo's E3 2011 press conference, Project Café was revealed as the Nintendo Wii U, and the controller, or GamePad, was showcased on stage as then president Satoru Iwata went over its functionality. Not much was revealed in terms of software other than prototype teasers for New Super Mario Bros. Wii U (then called New Super Bros. Mii), LEGO City Undercover (which was called LEGO City Stories), and that, without pictures, the next Super Smash Bros. iteration was being developed. There was also a very curious snippet of Link fighting a giant spider that looked very much like a HD version of Twilight Princess.
Nintendo's lack of proper software demonstrations along with their focus on the controller instead of the actual console was a baffling move that confused both press and consumers alike. At the time, it wasn't even clear whether or not the GamePad was an accessory to the Wii, an upgraded HD Wii, or an actual new console.
We didn't hear much about the Wii U for another year, until just before 2012's E3 conference. A teaser was released on Nintendo's YouTube Channel as one of the first Nintendo Direct presentations. During this presentation Satoru Iwata showcased the Wii U's GamePad and its functionalities again. There were also a few vague game teasers in there as well, including ZombiU, New Super Mario Bros. Wii U, Miiverse, and pre-Amiibo technology via the NFC Reader.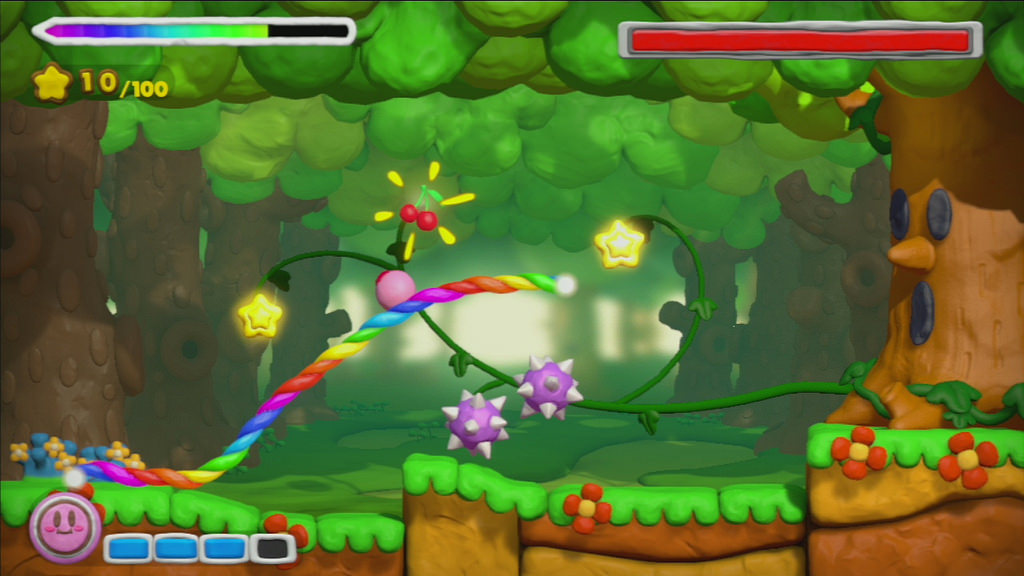 Two days later at their actual E3 show, Nintendo revealed a plethora of games including Pikmin 3, New Super Mario Bros. Wii U, Batman: Arkham City Armored Edition, Scribblenauts Unlimited, Darksiders 2, Mass Effect 3, Ninja Gaiden 3: Razor's Edge, Lego City Undercover, Just Dance 4, ZombiU, and Nintendo Land. Nintendo of America President Reggie Fils-Aimé closed out the show by teasing one more surprise, which then turned into a Nintendo Land fireworks show on a TV. It's regarded as one of the worst endings to an E3 press conference and would mark Nintendo's last onstage event.
The Nintendo Wii U launched in the U.S. and Canada on 18 November 2012, Mexico and South Africa on 29 November, Europe and Australia on 30 November, Japan on 8 December, and year later for Brazil on 26 November 2013. There was a choice of two Wii U packages to purchase: the Basic bundle came with a white 8GB Wii U, while the Deluxe set had a 32GB black Wii U along with a Nintendo Network Premium subscription, Nintendo Land, console stand, and a sensor bar.
Since its debut, the Wii U has sold a little over 13 million units globally. To put this number into perspective, the Wii, which launched in late 2006, has sold over 101 million units. The only other console that comes close to those low numbers was the GameCube, which sold a little over 21 million units over its lifetime.
One of the weirdest issues with the Wii U is its software. Every fan of Nintendo looks forward to new iterations of their favourite franchises when a console debuts, including Mario, Metroid, Super Smash Bros., Mario Kart, and so on. It did indeed get a stellar round of fantastic sequels, most notably Mario Kart 8 and Super Smash Bros. Wii U, and I can't forget about Super Mario 3D World, NES Remix, Splatoon, and Yoshi's Woolly World.
And, even though there wasn't a massive amount of rousing support from third parties, there were some awesome exclusives including Bayonetta 2, Tokyo Mirage Sessions #FE, and Xenoblade Chronicles X. Oh and of course, there is a series I haven't mentioned yet because it's bizarre and hurtful all at the same time: The Legend of Zelda.
It goes without saying that fans knew Zelda was in the works and from past experiences, and with the tech demo shown off at 2011's E3, it was generally assumed it wouldn't be long before we saw the green clad hero again. A Zelda adventure has always followed a new console release, sooner or later.
The Famicom launched in 1983 and The Legend of Zelda released in 1986. The Super Famicom launched in 1990 and The Legend of Zelda: A Link to the Past released in 1991. The Nintendo 64 launched in 1996 and The Legend of Zelda: Ocarina of Time released in 1998. The Nintendo GameCube launched in 2001 and The Legend of Zelda: The Wind Waker released in 2002. And, perhaps the most relevant example, the Wii released in 2006 and The Legend of Zelda: Twilight Princess released with the Wii at launch (and a month later for the GameCube). This was the first time a Zelda game would come to two consoles, but it wouldn't be the last as the next game, The Legend of Zelda: Breath of the Wild, is set to release on both the Nintendo Switch and Wii U in 2017.
Technically the Wii U did launch with a Zelda title following, but in a roundabout way. First there was The Wind Waker HD in 2013, which is a remaster of a 2002 title, albeit superior with mechanical enhancements and visuals. Earlier this year Twilight Princess HD launched. Technically there was an original Zelda, but it was a Dynasty Warriors spinoff called Hyrule Warriors. It was fun, but a proper Zelda it was not.
I bought the Wii U for a lot of reasons; mostly because I was intrigued to play on the GamePad while I multitasked – and to that degree the Wii U was a success. The connection wouldn't let you stray too far in your house, but hey, it worked. Yet, to now see the Nintendo Switch… well, it feels like we've all been beta testers this whole time. The concept was ready, but the full power of having both a console and full portable was not. Again, we got some great games, but most of them didn't push the boundaries as if their focus was elsewhere.
I don't regret buying a Wii U, but what about those dedicated Zelda fans that bought one just for the next game? Let that be a lesson: never buy a system for the promise of one game. Yet, at the same time I do feel your pain.
I could go on, but I think you get my point already: the Wii U was a good, but deeply flawed and messy system. Ideas were seemingly tossed around to grip audiences, but all of their experiments failed resulting in poor sales, which then lead to third party abandonment, which then lead into Nintendo's desperation. The Wii U was a prototype for the Nintendo Switch, it's ceasing production and is thus now dead.
Long live the Nintendo Switch; hopefully it will be the Wii U we all wanted all along.