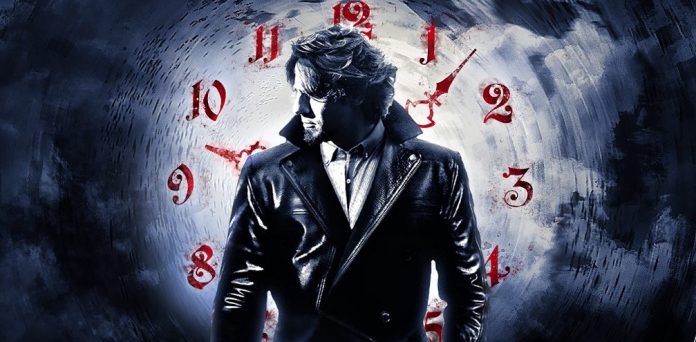 Hidden object puzzle games were some of the first games that I learned to love as a kid.
There was this magazine that all the dentist's and doctor's offices had that would have hidden object puzzles inbetween the advertisements and articles. There would be a huge picture of a snow covered park or a busy public pool and you had find all of the objects hidden in the picture. There was always a fun time constraint because of course you would only be in the waiting room for a few minutes, so you had to find everything as quickly as possible. That's why these games will always have a fond place in my heart, especially ones that add horror and supernatural elements to it. Adam Wolfe is a great hidden object puzzle series that has reached its final episode, Zero Hour – and it's a doozy of an ending.
Adam Wolfe is an episodic series from developer Mad Head Games that tells the story of supernatural detective Adam Wolfe and his search to find his missing sister Allie. In order to do so he has solve many different strange and supernatural mysteries that all link together, slowly leading him closer and closer to his sister's whereabouts. Episode 4: Zero Hour picks up right where episode 3 left off, with Adam trying to piece together the enigma that is the "Timeless"; a cult that Adam recently discovered his sister's involvement in. With help from a mysterious friend of Allie's, it's your job to put together the rest of this conundrum and save Allie once and for all – and to try and stay away from the afterlife at all costs.
Zero Hour has so many great puzzles that differ from the puzzles in its first three. One of my favourites was featured towards the middle of the episode, involving the classic tile shifting in order to make a complete painting. It took quite a few minutes but became much easier once I realised that you can see what edge most of the pieces belong on. Like with most jigsaw puzzles, once you finish the outer edge the rest becomes much easier. Another classic puzzle that I quite enjoyed was found towards the end, an unblock puzzle, with a square tile that you must move to the other side of path, blocked by smaller rectangular tiles. By moving the tiles up, down, left, or right you have to try and find a complete path for the square tile without letting it get stuck. All of the puzzles in the entire Adam Wolfe series were fantastically done, but Zero Hour really knocked it out of the park this time around.
What I loved most about the Adam Wolfe series, and what I mentioned in each review of its previous three episodes, is its art style. Without rehashing what I've already said, Adam Wolfe has a truly creative and innovative art style that is unlike any other game I've seen before. Zero Hour in particular features a lot of fantastic first person moments that really make the player feel in the moment, as well as scenes that play out like the page of a comic book, allowing the player to click through each panel to see what happens next. Adam Wolfe chose a style that is new and exciting and sure to pique the interest of anyone looking for a gorgeous (and creepy) puzzle game. In this finale, Adam must face many demons (personal and impersonal) that's bound to leave the hairs on the back of your neck standing up.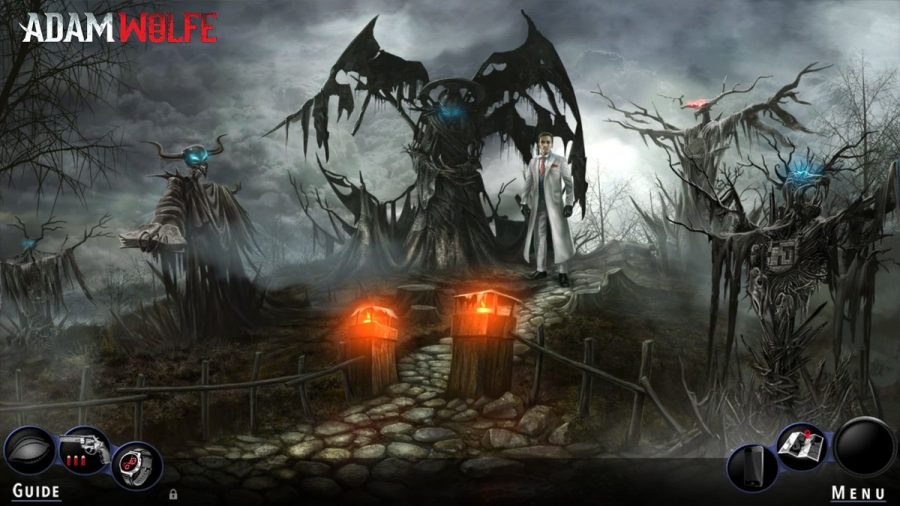 Along with all of the great things going for it, I did have one problem with Zero Hour. At certain times throughout the episode, you come across puzzles that you may not understand how to solve, and there's always a helpful hint button at the bottom right of the screen. During two particular puzzles during the game I found this hint button completely unhelpful. I had absolutely no idea what I was doing and eventually ended up having to skip the puzzle, much to my chagrin. It could be quite frustrating for some, me included, to come across a puzzle that you're completely unable to solve because there's no indication anywhere on how it should be done. A quick change to the description given in the hint could make all the difference.
In its entirety, Adam Wolfe is a really solid series with a fantastic storyline all the way through, but I particularly enjoyed episodes three and four the most. Episode 3: Lady and the Painter told two stories side by side, the first about Adam investigating a painter and the ghost of his wife haunting him, and the second had Adam desperately trying to find details about his missing sister. Zero Hour has even more excitement, character development, and story details and is a truly great way to end an amazing series. The entire series in general should be applauded for being an innovative and fun puzzle series, with dozens of twists and turns that I don't think many will see coming. I highly recommend picking up the series if you're looking for a game you can sit down and play one episode at a time, spaced out, or binge all four episode in one sitting (though I find binging much less satisfying.) Here's hoping Mad Head Games has other ideas up their sleeves for us to look forward to!
Adam Wolfe is available on PC.