Somehow, another year has passed, and 2016 is coming to an end. It's not been the best year, generally speaking, with all kinds of stuff happening that we don't need to repeat. But as far as games go – it's been brilliant.
It's safe to say that there's been a fair few games released this year that could very well remain our favourites for years to come, and the sheer breadth of games that have gone through our minds when considering our Game of the Year Award goes to show just how many stellar games 2016 has produced. As hard as it has been to choose the one game that truly deserves our Game of the Year Award though, we're pretty happy with our decision. Each of our writers was also asked to narrow down their top 5 games of the year, and we've collated the results to find out what were the most popular choices.
The result is that not only have we chosen the official GameSpew Game of the Year, but we also have a pretty lengthy list of runners-up as chosen by the team. Without further ado:
GameSpew's Game of the Year 2016 goes to…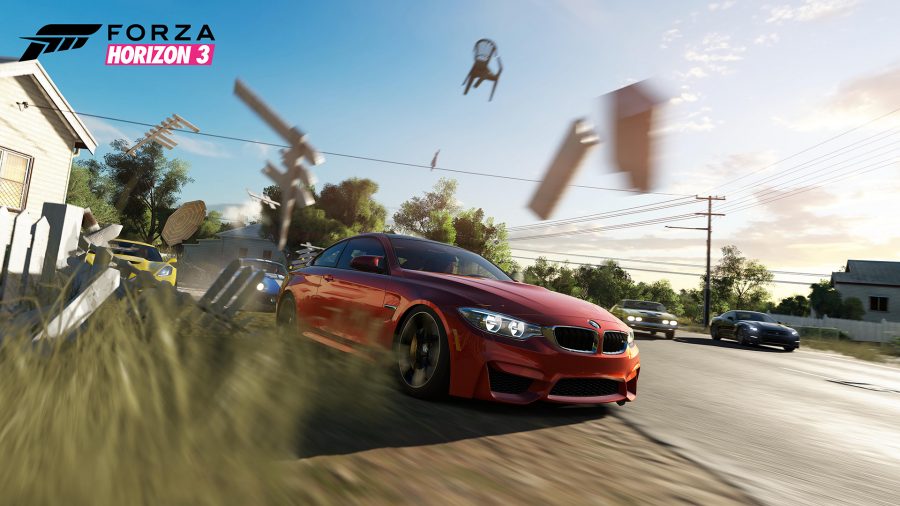 Forza Horizon 3
All things considered, this generation hasn't been the best for racing games. On the Sony side of things, we still haven't had a Gran Turismo after more than three years, and the multiformat entries – Need for Speed, Project Cars, Assetto Corsa – have ranged from disappointing to average.
However, Microsoft have kept up the pace with their first-party Forza series. Since Xbox One launched in 2013, we've had four solid Forza titles. The latest, Forza Horizon 3, is not just the best arcade racer of this year, or this generation, it's perhaps one of our favourite arcade racers of all time.
Set in the sprawling and beautiful open world of Australia, Forza Horizon 3 is so jam-packed full of things to see, races to win and events to do that at times, it is just overwhelming. But once you get into a rhythm, whether that be fast-travelling to events that suit you or just driving around and taking part in whatever you stumble across, it won't be long until you're absorbed in the mesmerising and smooth world of Forza Horizon 3.
We're not sure how many hours we've collectively sunken into exploring the vastness of Australia, but I do know it's a lot. Considering the sheer scale of Forza Horizon 3's world, this is one of the best looking games of the generation; from dense forests to sandy beaches and the metropolitan hubbub of the city centre, the breadth of the world is incredible. And I've not even mentioned how downright satisfying it is to drive a car in the game yet.
If you own an Xbox One, Forza Horizon 3 is a game that needs to be in your library, simple as that. While there have been plenty of other amazing games this year, Forza Horizon 3 stood out to us as Game of the Year material the moment we played it back in September. Since then, we haven't been able to get enough of it.
Read our full 10/10 review for Forza Horizon 3 here
---
The rest of our choices for Game of the Year have been voted for by the team. Click through to the next page to see GameSpew's Top 10 runners up for Game of the Year.