Independent UK developer Coatsink are best known for their VR titles Esper and Esper 2 and last year's brilliant platformer Shu. This year, they're back with a brand new VR experience exclusive to Gear VR: Augmented Empire.
Much like their previous titles, Augmented Empire is completely unique in its plot: it places you in the shoes of a citizen on the neo-noir island of New Savannah. On the island, residents are subject to a very strict class system known as the 'Citizen Grade System'. While the upper class live in luxury at the top of the island, the lower classes, rogues and outliers are left to struggle in poverty within the island's depths.
Described as a "story-driven tactical RPG", Augmented Empire plays out from your secluded hideout where you can guide a team of six augmented misfits to undertake adventures, explore the island and develop their skills.
The details on Augmented Empire are rather thin right now, but with such a unique-sounding set up, it's safe to say I'm intrigued. No release date has been set yet, but we can expect to see the game later this year. If you want to find out more information, Coatsink will be at PAX East and EGX Rezzed showing off a demo of the game.
We'll have more details once they become available, but for now, check out the screenshots of Augmented Empire below: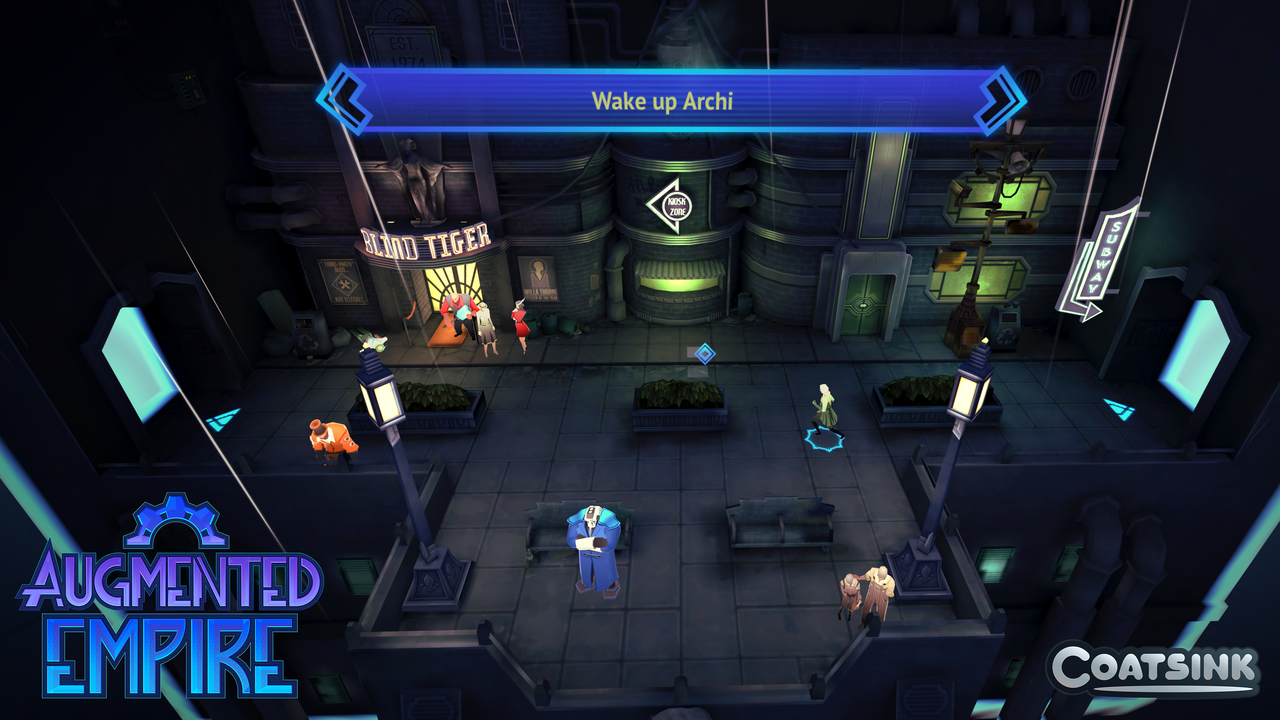 ---