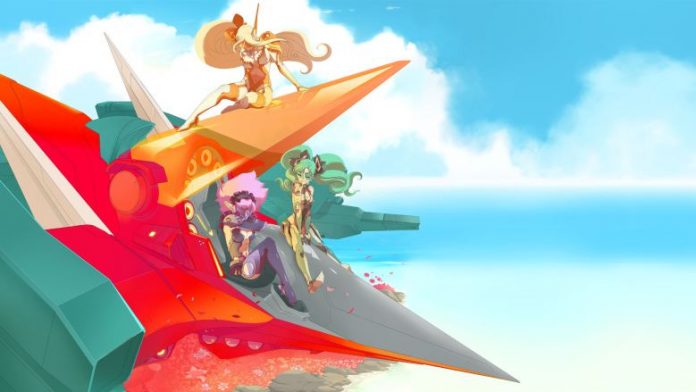 Released in 2015, Ghost Blade was, unfathomably, a SEGA Dreamcast game.
Yup, you read that that right: a SEGA Dreamcast game in 2015. Madness, huh? SEGA's ill-fated console is no longer required to play it though, as it has now made its way to PS4, Xbox One, Wii U and PC in the form of Ghost Blade HD.
As vertical-scrolling bullet-hell shoot'em ups go, Ghost Blade HD is not very complicated. You choose any one of the three ships on offer, each with their own fire pattern, and embark on a five stage campaign in which you'll shoot shitloads of rogue AIs known as Shira and five humongous bosses. But its simplicity doesn't mean it pales in comparison to its peers. In fact, by harking back to the genre's roots, it makes for an experience that's particularly welcoming to newcomers looking to cut their teeth with a bullet-hell shooter that's not too overwhelming.
There are no complex game mechanics to master; knowing when to focus your fire into a more concentrated beam to deal with more hardy foes is about as difficult as it gets. Other little touches, like bombs automatically being used to prolong your life when playing on the easiest difficulty and a decent training mode that lets you jump straight to specific levels or bosses, are very much appreciated, too. Ramp up the difficulty to normal or hard however, and the challenge suitably increases, bamboozling your brain with a cavalcade of enemies and bullets that are sure to test your abilities.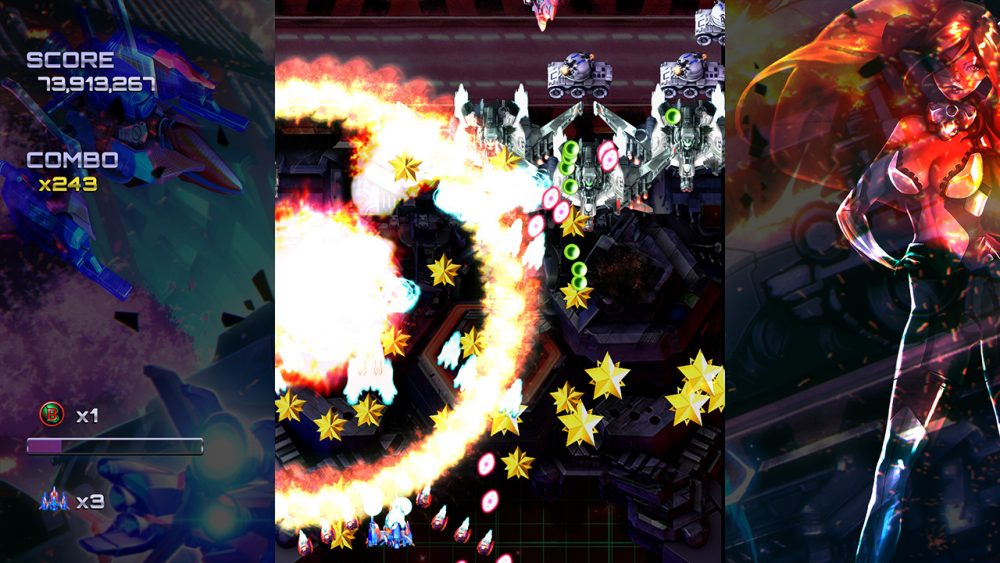 With its solid soundtrack pounding away, when Ghost Blade HD is in full swing the whole screen is awash with colour, and honestly, it's quite a sight. The crisp high definition visuals are a cut above the competition and the framerate always remains silky smooth, letting you concentrate on the action to the best of your abilities. If anything though, I'd maybe say that Ghost Blade HD is a tad too busy at times, with collectables, enemy fire and your own projectiles all amalgamating into one disorientating flurry that can easily cause you to concede a hit.
Ghost Blade HD's visual busyness is minor issue that does little to sully its enjoyable and engaging gameplay, however. Score chasers will have hours of fun replaying its levels time and time again, eager to improve their standings on the online leaderboards. Those new to the genre will have fun honing their skills without having to worry about extraneous game features. And co-op gamers will have a blast playing with their friends on the couch. Sometimes the greatest pleasures in life are those that are simple. The things you can just slip into without much thought or preparation and have a jolly good time. Ghost Blade HD allows you to do that for less than the price of a cinema ticket.
So it may not be the most feature-rich bullet-hell shoot'em up out there. And the sheer insanity of the on-screen action can be a bit mystifying at times. But Ghost Blade HD is one hell of a lot of fun that does a great job of reminding you of the uncomplicated nature of the genre's past without the fuzzy visuals.

Ghost Blade HD is available on PC, PS4, Xbox One and Wii U. We reviewed the Xbox One version.