Fancy a break from reality? Why not get lost in Ilsanjo's utterly unique The Wild Eternal – a gorgeous exploration game steeped in reflection and philosophy.
At its core, The Wild Eternal is a first person exploration game set within a luscious wild land shrouded in fog. Taking place in the early 1600s, the game follows the story of Anata, an old woman who has tried to flee her life of suffering in order to find lasting peace in the Himalayan wild.
Unfortunately, Anata is followed by death, and in an attempt to escape her traumatic experiences and break free from the cycle of rebirth – or reincarnation – she finds herself waking up in a strange cave, blanketed in a thick fog. This cave is the player's starting point, and is located in a vast green wilderness that is just waiting to be explored.
As Anata emerges from the cave, she encounters a strange fox – who just so happens to be a demi-god. He agrees to help on Anata's journey, as he has seen others escape rebirth before, but she must help him in return. Our foxy friend ends up becoming a loyal companion and our guide in this weird and wonderful land, and his presence is a constant reassurance when situations start to look sketchy.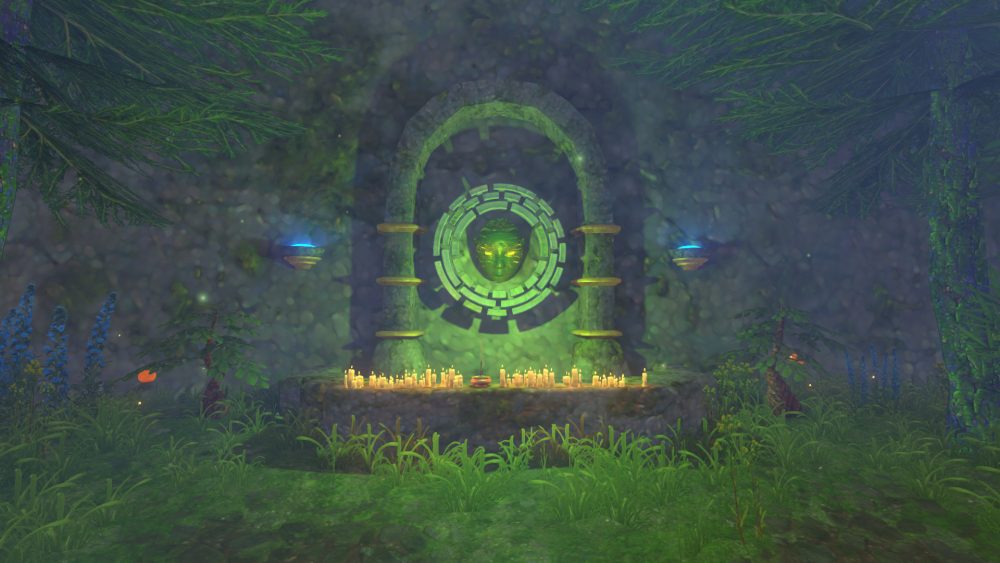 The two of you explore this beautiful land together, and it transforms into a highly meditative journey that is vital in healing Anata's lasting scars, and her attempt to avoid eternal suffering. What The Wild Eternal demonstrates, though, is a rare case of projection on its players. You find yourself not only empathising with Anata, but also truly experiencing this journey with her. The meditative aspects feel exceptionally real – and actually affect your mood while playing.
In addition to this, the glorious landscapes and the sounds of the natural elements help to not only create more immersion, but also represent an innovation in game making. The aesthetics are mildly cartoonish – think World of Warcraft – but are also incredibly delicate, like a watercolour spilling out in front of you as you wander further into woodlands, fields, or deserts. Despite finding yourself lost in the almost constant fog, you can journey to clear vistas and distant landmarks by using your "zoom" ability from the get-go, an interesting tool I haven't really seen done before, that allows players to zoom in on an area they want to go to, and see it in crisp detail in order to gauge the dangers ahead.
The Wild Eternal encourages you to seek out ancient artefacts and unlock powerful abilities at hidden shrines to help you navigate its mysterious world. You must offer sacrifices in exchange for some kind of reward, but each new unlocked ability transforms Anata as she learns to scale cliffs, or sprint like her legs will never tire. These skills become essential in navigating the world, as it is hard to get around such extreme areas as a weathered old woman.
They also come in handy as an escape tactic. Even though the majority of the wildlife you interact with is safe, you can come across dangerous creatures too, and with no means of attack it is crucial that players tread mindfully, and think logically about how they are going to attempt each situation.
The full game can last anywhere between 6-9 hours, depending on how long you spend staring at The Wild Eternal's glorious landscapes. Without giving too much away, the story delves deep into the heart of a tortured life, and is designed to be a meditative hike riddled with a powerful narrative rich in philosophy, mystery, and a reflection on the importance of nature.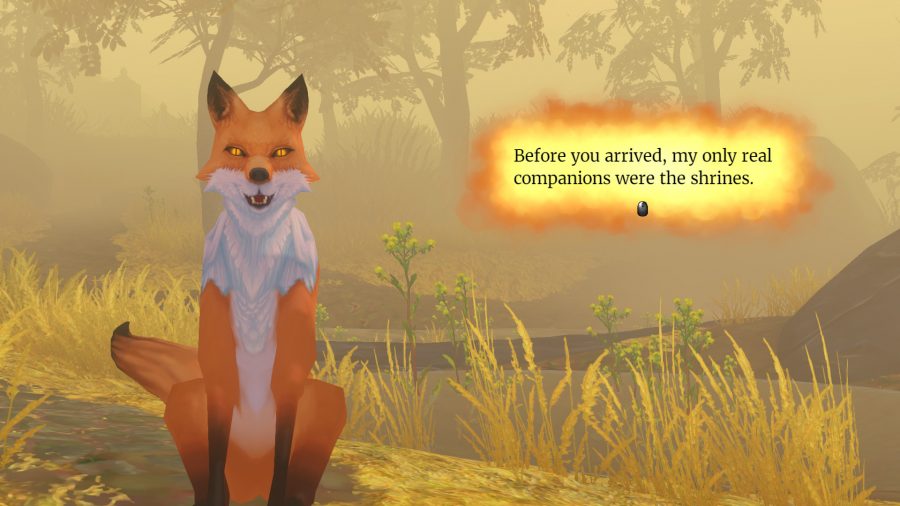 What The Wild Eternal uniquely portrays is a world that is beautiful to admire, but filled with the unknown. Though never particularly scary, the sheer immersion created by this wonderful adventure often left me feeling wary of my surroundings, but I also felt a deep connection towards the unlikely protagonist and her quest to end her life.
As much as I enjoyed the game, it isn't without a few small issues. I experienced a fair bit of lag while playing, though I hope this is fixed by release. Also, I would have to say that there isn't a lot to the game outside of the exploration elements. Yes, there are things to do, but there is no real challenge aspect here; there's no combat to speak of, and besides learning about Anata's past, there isn't much in the way of a progressive storyline. It is an exceptionally good game, and there isn't necessarily anything wrong with it – but it still just lacks something which may make you unlikely to return once you've played it through.
Having said this, The Wild Eternal is simply enchanting. It is unbelievably immersive, incredibly moving, and teaches us all an important lesson in hardship, friendship, and the meanings of life and loss.
The Wild Eternal is available on PC.