Not sure what the best games releasing in June are? Don't worry, we've got you covered.
The next month's most anticipated titles include Tekken 7 (2nd June), WipEout: Omega Collection (6th June) and Crash Bandicoot: N.Sane Trilogy (30th June), but what about the lesser-known titles? We've picked five games that may have slipped under your radar but are well worth keeping an eye out for over the next month.
---
The Town of Light
PlayStation 4 and Xbox One, 6th June (PC version already available)
https://youtu.be/ONBZXHajktc
Released in 2016 on PC, LKA.it's The Town of Light is finally coming to consoles on 6th June. It's not a game for the faint-hearted, but it's beautiful, dark, and tries to tell a very important story. Based on real-life locations and using historical fact as a basis, The Town of Light tells the story of Renee, a 16-year-old girl who finds herself thrown into a mental asylum. What ensues is a retrospective of the horrors and torture she faced over the course of several years in the institution, as she descends further into madness.
Jamie Parry-Bruce reviewed the PC version of the game back in February 2016, saying:
"This isn't just a game about a young woman. It's not just a game about a scary insane asylum. It's a game that tries, and almost succeeds, to open people's eyes (gamers' in particular) to the very real problem of mental health by experiencing it through the journey of a woman who never asked for the life she was given or that that life be taken away. I urge you, please, to play The Town of Light and uncover Renee's story, and a greater understanding of the cause for it, for yourself."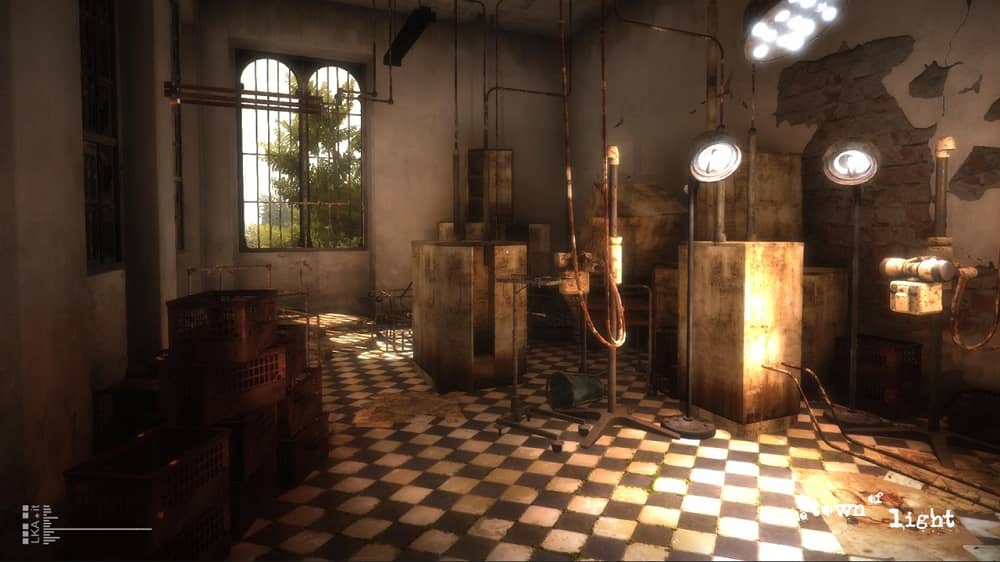 The Town of Light is only a couple of hours long, but with a branching narrative and lots of collectibles to find that will give you a greater understanding of Renee's story, there's plenty of replay value. It's pretty harrowing though, but it's certainly a game to keep your eye on if you want a different kind of horror experience from the usual jump scares.
Check back on the 6th for more coverage of The Town of Light, or read Jamie's full review of the PC version here.
---