I've loved fighting games ever since playing the likes of Street Fighter 2 and Eternal Champions on the SEGA Mega Drive. Back then though, there was no such thing as online multiplayer; you either fought against the CPU or a friend sat beside you.
As the years went on, many fighting games expanded upon their single player offerings. The Tekken series let us do a spot of ten-pin bowling, for example, and you could also play the game like a side-scrolling beat'em up. Soul Blade and Street Fighter Alpha 3, on the other hand, added in modes that had RPG elements. With the arrival of online multiplayer however, many developers just stopped putting in the effort. Why would anyone want to fight against the CPU when they could fight a real, breathing human that's got a brain and fingers and everything?
The truth is that trophy and achievement data tells us a different story. Would you believe it if I told you that only 6.29% of those who own Dead or Alive 5: Last Round on Xbox One have played a ranked match? How about that only 24.2% of Street Fighter V owners on PS4 have played 10 network battles, or that just 28.1% of Ultimate Marvel vs Capcom 3 players on the same format have taken part in any online mode whatsoever? I can assure you that many of the single-player awards in those titles have much higher attainment percentages.
NetherRealm Studios are one of the few developers that buck the trend, making Injustice 2 perhaps the most compelling fighting game for the online-averse gamer in a long, long time. To put it into perspective, Street Fighter V launched with just 16 characters, 10 basic stages, a pitiful excuse of a story mode, and an unfulfilling survival mode. In contrast, Injustice 2 opens up with 28 characters, 12 stages with transitions, a lengthy and excellently produced story mode, and The Multiverse – an ever-changing collection of fights with added challenges and modifiers. And then to top it all off, it has an RPG-like level system with loot that not only changes your characters' appearance, but also their stats.
Don't get me wrong, Injustice 2's online gameplay is solid, and well worth buying the game for if that's your cup of tea. But unless you've got a lot of time to put into it, you're unlikely to get anything back out except the feeling of inadequacy and despair as you get your face pounded into the dirt for the 100th time in a row – much like any other online fighting game to be fair. I imagine most gamers, like me, aren't particularly fond of that, but with Injustice 2 it doesn't really matter if I never have another fight online again. I don't feel like I'm missing out on anything or not getting my money's worth out of the game because it offers me so much to do otherwise.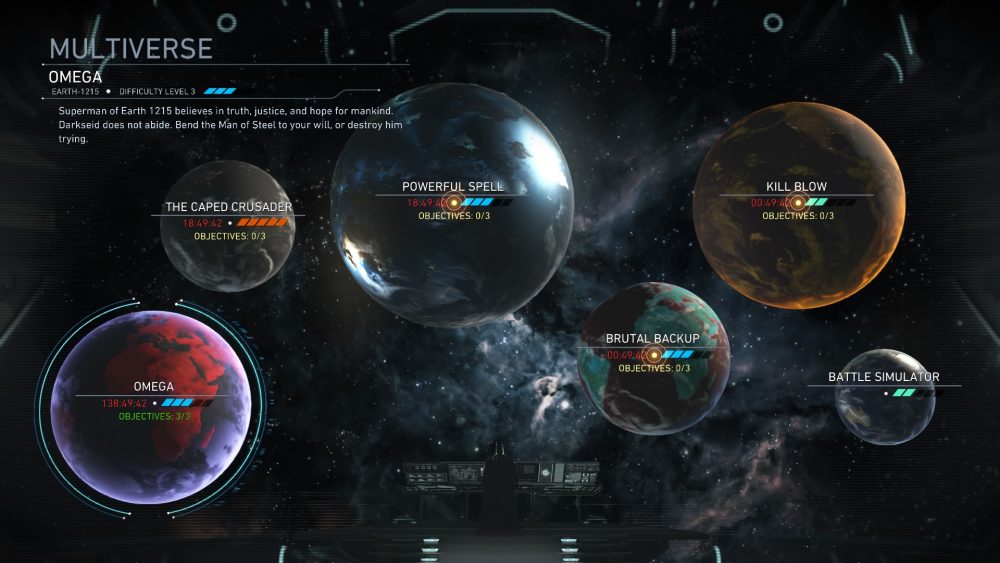 After playing story mode and getting a feel for most of its varied cast of characters, I've found a bunch that I want to develop further. I've fought and will continue to fight with them in single matches when I've got minutes to spare and The Multiverse when I've got an hour or so, raising their levels and learning their nuances. I won't be happy until I've got level 20 epic loot for them all and styled them just to my liking. And once I've done that, I'll probably do it again with yet more characters.
NetherRealm Studios just gets it. To make a successful big-budget fighting game in today's market, you need to make sure that both those who want to fight against real humans and the CPU are catered for. You need to build solid and balanced fighting systems alongside dependable netcode, create a wealth of content, and then develop modes and features around them that add depth to the experience. Injustice 2 has all that, so if you're craving a new fighting game to play with friends, strangers, or simply by yourself, you can't go wrong in picking it up.