E3 2017 is in the history books and if you get a quick glance around the internet, you might think the show was a major disappointment.
Understandably, a lot of people looked at this year with higher expectations than normal due to new exciting hardware from Microsoft, now known as the Xbox One X. Touted as "the most powerful console ever," the Xbox One X travelled to E3 with baggage full of fan expectations which are almost always impossible to live up to. By the end of Sony's press conference, it seemed there was very little new to be excited about that we hadn't already seen before.
However, while it may have seemed that the big press conferences offered relatively little new, having spent some time on the show floor, I can say with certainty there's still a great deal to be excited about. Interestingly enough, it was the mid-tier and AAA third-party games that proved to be among some of the most exciting.
This year Sony doubled down on an already strong line-up, but many don't have release dates. Detroit: Become Human made its third E3 appearance in a row and we still have no real idea when it's coming. Days Gone made a much better impression this year, and Spider-Man is looking like a really fun take on the IP. Then there is the Naughty Dog standalone side story for Uncharted, titled The Lost Legacy. Curiously, Sony also stealth-announced a couple of new releases too, one of which is from Until Dawn developer Supermassive Games: Hidden Agenda. It's due out later this year, along with Knack 2, which also didn't get shown during the conference.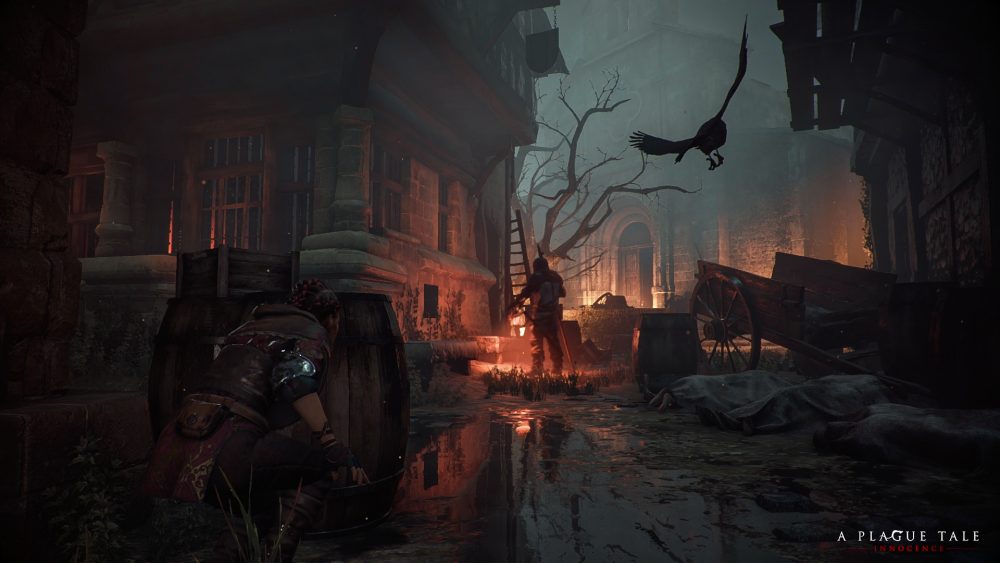 One the other hand, some feel Microsoft failed to match Sony in terms of AAA space,  with some exceptions that only the most ardent of Xbox fans seem excited about: Crackdown 3, Sea of Thieves, State of Decay 2 and racing stalwart Forza. Full disclosure: I'm not particularly interested in any of them, but I will at least play Crackdown 3 and State of Decay 2. But that doesn't mean Xbox doesn't have an exciting rest of the year for owners of their consoles. Xbox One X promises amazing-looking experiences from third parties that will take advantage of the hardware like Bioware's jaw dropping new IP, Anthem. And because Microsoft gave a year heads-up, more third party games will be able to harness the power. On the Sony front, the PS4 Pro didn't have as much time before launch. But we should see that start to pay dividends by the end of this year also.
Then we have the third parties like Ubisoft and Bethesda who have great looking and exciting games also coming out this year. Bethesda wowed with Wolfenstein 2: The New Colossus and The Evil Within 2 launching weeks apart in October. For many fans, South Park: The Fractured But Whole is a long-awaited game, while people like myself have Far Cry 5 and Assassin's Creed: Origins also to look forward to.
For me, as I went through my behind closed doors' appointments and meetings, it was the mid-tier games and the creators that made the show a success. I expected very little from Asobo Studio's A Plague Story: Innocence when I entered the presentation but came away with one of my most anticipated games for the next few years, thanks to its great setting and gameplay concepts and what I suspect will be a gripping and moving story. Then there is Dontnod's action RPG Vampyr; due out this November, it's ambitious and full of great ideas. Smaller games like Airship's Battle Chasers: Nightwar look to offer a niche but fun mashup of old school RPG and dungeon crawler. Path of Exile makes its console debut this year and offers a beautiful experience for fans of Diablo. Piranha Bytes' new open world, fantasy/sci-fi hybrid, ELEX, also blew me away with its scope, graphics and ambition.
Of course we also have games like Destiny 2, Call of Duty: WWII and Star Wars: Battlefront 2 leading the charge for the shooters. VR owners have plenty to be excited about. Nintendo fans have Super Mario Odyssey due out in late October as well. And all of this doesn't even scratch the surface of what's available to see on the show floor. From the corners of IndieCade all the way to Ubisoft's colossal booth showing off their biggest games coming in the next eight months, there has been a lot to feast my eyes upon.
The bottom line is, there are plenty of games to look forward to this year and beyond that gives something for every type of gamer. And if nothing you've seen from E3 2017 has excited you in some way? Maybe it's time to find a new hobby.