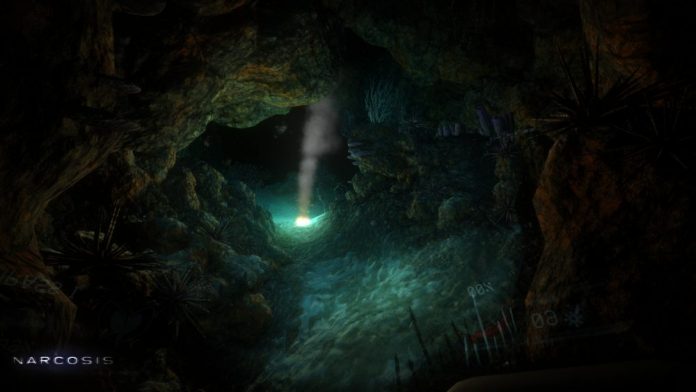 Imagine being trapped at the bottom of the sea, in a suit that's best described as a walking coffin. Doesn't paint a pretty picture, does it? Well that's the predicament in which you find yourself in Honor Code's fantastic narrative-driven horror game, Narcosis.
Available on Xbox One and PC, Narcosis has you fighting for survival in the wake of an earthquake that's left you stranded at the bottom of the ocean. We reviewed the Xbox One version not too long ago, awarding it a solid 8/10 while stating that "As horror games go, Narcosis is a triumph, managing to get under your skin and stay there long after you've put the pad down." The PC version obviously looks and plays better if you have a moderately powerful machine, and it also supports VR if you're brave enough, enabling you to get even more immersed in the action.
If you fancy your own underwater excursion in which you need to scavenge oxygen in order to breathe, and find yourself delving deeper into madness with every step, we've got good news for you. Thanks to the lovely people over at Honor Code, we have copies of Narcosis up for grabs on both Xbox One and PC. All you need to do to enter is follow the link below and complete any of the tasks that will grant you one entry. Feel free to complete multiple tasks to increase your chances!
Win Narcosis on PC or Xbox One!

The competition is open until Monday, 19th June. Don't miss out – and good luck!
---