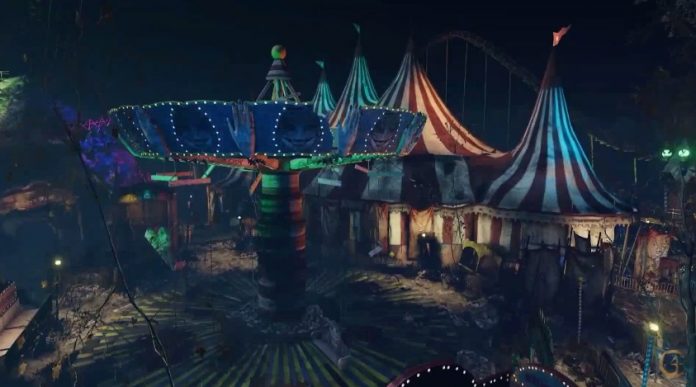 Starting today, the 13th June, and running for 30 days, Killing Floor 2 is set to receive its first timed seasonal event – The Summer Sideshow. Well, on PC anyway. PS4 owners will have to wait a little while longer.
The centrepiece of Killing Floor 2's The Summer Sideshow event is a completely new circus-themed map that comes with its own scary clown-like zeds. Entitled "The Tragic Kingdom", the map features a new set of specific objectives which when completed award you with an exclusive Sideshow Hazmat Suit that you can keep for good. But that's not all that's been added to Killing Floor 2, no.
Support Perk users will now be able to make use of a HZ12 Shotgun, while Sharpshooters, and Gunslingers using Multi-Perk, will be able to make use of a Centerfire Lever Action. Over 50 new cosmetic items have been added for you to unlock via tickets earned during gameplay, alongside some that can be bought with your hard-earned real-life money. And a new Weekly Outbreak feature has been announced, presenting Killing Floor 2 players with a new gameplay mode every week.
Like the original Killing Floor, Killing Floor 2 is set to keep fans entertained for the duration, so if you haven't played it yet why not give it a try? It's free to play for the next week on Steam so there's absolutely no reason not to. Plus, if you decide you want to buy the game, there's 50% off until the end of The Summer Sideshow event.
Check out the trailer below to see Killing Floor 2's The Summer Sideshow event in action.
---