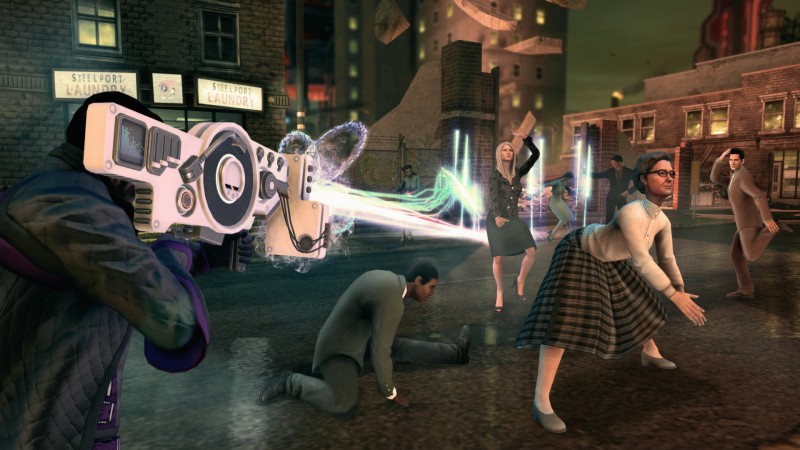 Deep Silver once again returns to the bundle scene with this week's new Humble Bundle: the oddly titled "Humble Saints Row Bundle".
Don't let the name fool you, though; this bundle comes with much more than a few zany adventures in Stilwater.
$1 (approximately 77p) gets you Risen 3: Titan Lords Complete Edition, Deadlight: Director's Cut, Homefront, and Saints Row 2.
Beating the average price ($4.50/£3.45 at the time of writing) will add in Saints Row: The Third, Saints Row: Gat Out of Hell, Mighty No. 9, Killer is Dead: Nightmare Edition, and some more content that will be announced in a week's time.
If you want to bump up to the $15/£11.59 tier, you'll also nab Homefront: The Revolution (Standard Edition), Saints Row IV: Game of the Century Edition, Saints Row: The Third: The Full Package, and Saints Row: Gat Out of Hell: Devil's Workshop Pack.
Finally, paying $75/£57.50 will throw in a preorder for Deep Silver Volition's upcoming Agents of Mayhem, to be released on August 15, 2017.
All the titles are playable on Windows, with Linux getting all the Saints Row titles and Mighty No. 9 and Mac users being left with only the latter. Additionally, while all the titles are provided as Steam keys, Saints Row II and Saints Row: The Third (but not The Full Package, oddly) also come with additional DRM-free copies.
The bundle's a bit of a mixed bag, with each tier including at least one game that's been met with a thoroughly mixed reception on Steam (see Risen 3, both Homefront titles, and the infamous Mighty No. 9). Also worth noting is that the director's cut of Deadlight has been drawing some degree of ire from Steam users due to frustrating bugs and missing features.
If you've been looking to try any of these games, though, now's a good time! It's a lot harder to be disappointed with a "Mixed"-reviewed game when you've only spent a fraction of a dollar on it.
Plus, if you're a Saints Row fan who's missing some of the games, now's a great time to snag them on the cheap. The Humble Saints Row Bundle is available until Tuesday 8th August 2017, so be sure to check it out before then!