If you're an action RPG fan, chances are you're well-accustomed to the Ys series.
Since the very first title released way back in 1987 right up to present day, they've centred around the exploits of Adol Christin, a red-haired adventurer who always manages to find himself in a pickle some way or another. I'm thankful that he does though, as his debacles make for a thoroughly entertaining way to spend tens of hours of time absorbed in exotic lands full of mystery.
The latest in the series, Ys VIII: Lacrimosa of DANA which is available now on PlayStation 4 and PlayStation Vita, is perhaps one of the best. But it's not the detailed visuals or fleshed-out game mechanics including base-building that make it such a success, it's because it doesn't forget its roots.
If you've enjoyed any Ys game in the past you're pretty much guaranteed to adore Ys VIII: Lacrimosa of DANA. It's new and improved but it still sticks to the template that has made the series a part of gamers' hearts, unlike so many other franchises that have changed over time to try and grow their audience. Ys VIII has all the features and quirks that fans are used to and have come to expect; the ability to switch between party members on the fly, for instance, as well as a whole host of skills to learn, epic bosses, and that ever-wonderful little riff that's played when you open a chest. Ys games sometimes experiment with new features or mechanics, but they never try to reinvent the wheel and become something entirely new. I like that.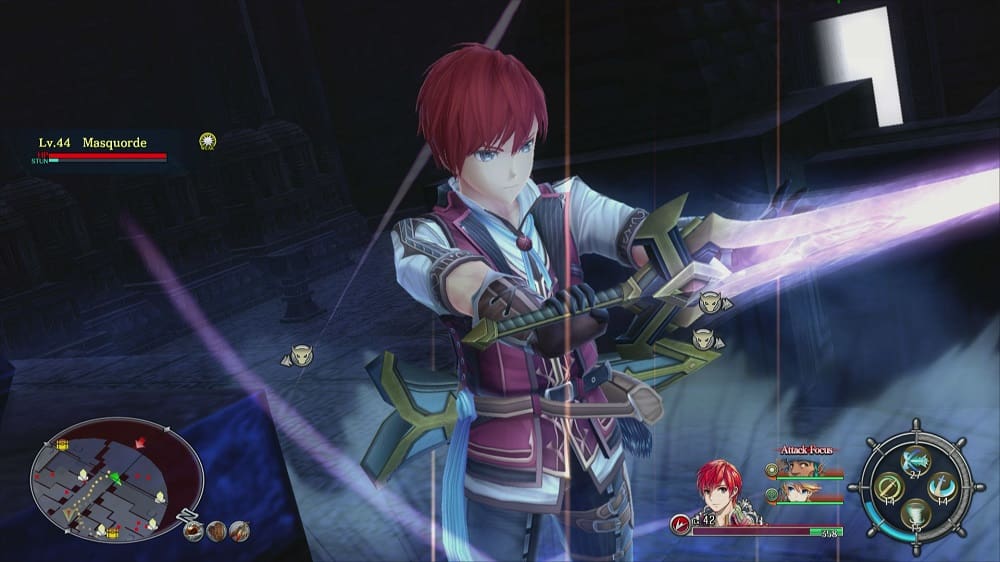 I've been playing Ys VIII: Lacrimosa of DANA for a while now, and I'm still far away from finishing it, but I'm loving every second of adventure that it provides. From its fast-paced, strategical combat to its mesmerising feeling of discovery, Ys VIII is a game that captures your attention and imagination, asking you to explore a desert island in the hope of finding survivors of a shipwreck but delivering a lot more to occupy your time along the way. It's humorous, accessible and expansive, goading you into have one last adventure before you turn it off for the night. As RPGs go, it should be applauded for rewarding skill, rather than forcing players to grind to be able to stay in the fight.
If you're a fan of the Ys series and haven't picked Ys VIII: Lacrimosa of DANA up yet, what're you waiting for? You really are missing out. Hell, even if you've never played an Ys game before but are a fan of action and adventure it's well worth a look. With its rocking soundtrack and enjoyable combat, it's the perfect mixture of old-school gameplay and modern day sensibilities.