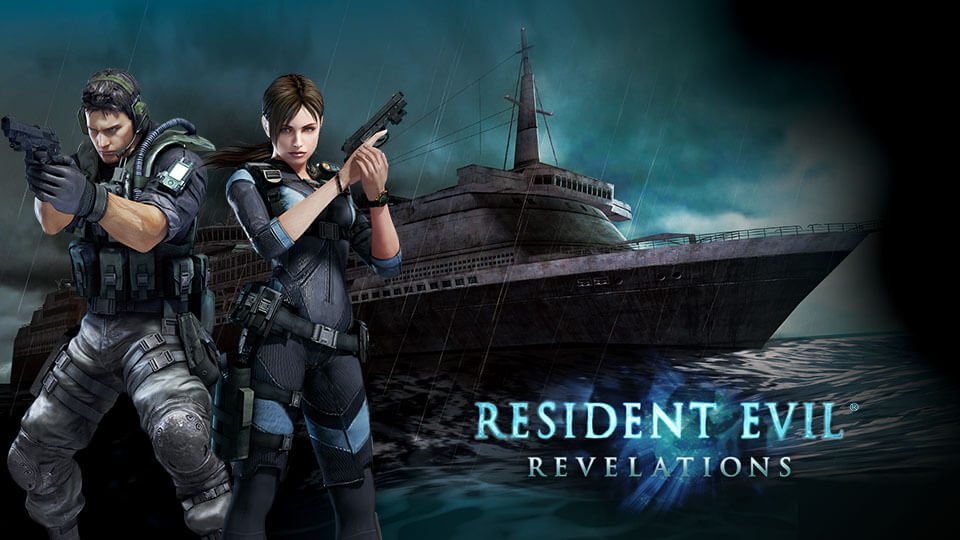 Trapped within the festered bowels of the SS Queen Zenobia. Backed up against the wall with an onslaught of inky sludge monsters creeping their way ever closer. There are times when Resident Evil: Revelations shows true flickers of what made fan-favourite Resident Evil 4 so lauded and unnervingly tense.
Originally released exclusively for the 3DS, then re-released on PS3 and 360, before once again on PS4 and Xbox One, the underdog entry of Capcom's renowned survival horror series has finally made its way to the Nintendo Switch – and it shouldn't come as a shock to learn that it looks and plays a treat.
Sure, you could spend your time with the game's vastly underwhelming follow-up which is now also available, but when the original Revelations understands how to do terror much better, why would you?
For those who don't know, Resident Evil: Revelations tells a sidequel story that takes place between Resident Evil 4 and Resident Evil 5, documenting BSAA agent Jill Valentine's efforts to save her former partner Chris amid the confines of a ghostly freighter lost at sea. While marginally inconsequential to the wider Resident Evil narrative, the game successfully weaves its fair share of twists and turns, making the act of traversing this one eerily location fun but frightening.
For the same reasons that the original Dead Space worked so well, Revelations familiarises you with just one setting, until you eventually find yourself trawling through it without the need to refer to its map. This is ideal considering the metroidvania-like backtracking and key item hunts the game has you constantly undergo, very much hearkening back to what made the first Resident Evil's Spencer Mansion so memorable. Resident Evil: Revelations 2 doesn't lean into this tact, and as such, loses some of its survival horror lustre.
However, for all its good graces, Resident Evil: Revelations is a game best played when not taking its narrative too seriously – a sentiment which could be applied to pretty much every entry. Due to its episodic structure, the game will sometimes pull you away from its contained and engaging A-plot in favour of your standard "end of the world" B-plot – the latter usually playing out from the perspective of characters outside of the SS Queen Zenobia.
Though perfectly fine, these sections don't last long enough for you to warrant caring nor are short enough to forgive. Thankfully, you don't need to know any previously established lore or characters ahead of jumping in, and the time spent with Jill exploring the ship is classic Resident Evil at its best.
Outside of the gameplay itself, it's a thrill to see that this particular porting job turned out so well — the game always runs at a smooth 60fps in 1080p docked and 720p handheld. Whichever way you decide to play, Revelations looks great, and for me, it's a joy to be able to play on the go.
Regardless of your preference though, those yet to dive into the first Resident Evil: Revelations now have a great excuse to do so, with this new Switch release touting impressive graphical parity with the previous PS4 and Xbox One iterations, along with a bitesize story that is campy, corny, yet fun. It's clear that in this instance, Resident Evil: Revelations is a rising tide that should raise all Switches.