The Xbox One X may be the most powerful console currently available, but unless games in its back catalogue are updated to make use of its extra grunt they're often not that much improved when played on one.
Framerates are improved, screen tearing is eliminated and texture filtering is enhanced, for sure, but sometimes, even with these basic enhancements, non-Xbox One X enhanced games just don't satisfy like they should. Want some examples? Course you do. Here are 10 Xbox One games that could really do with Xbox One X updates to keep us playing them into the early hours of the morning.
Tekken 7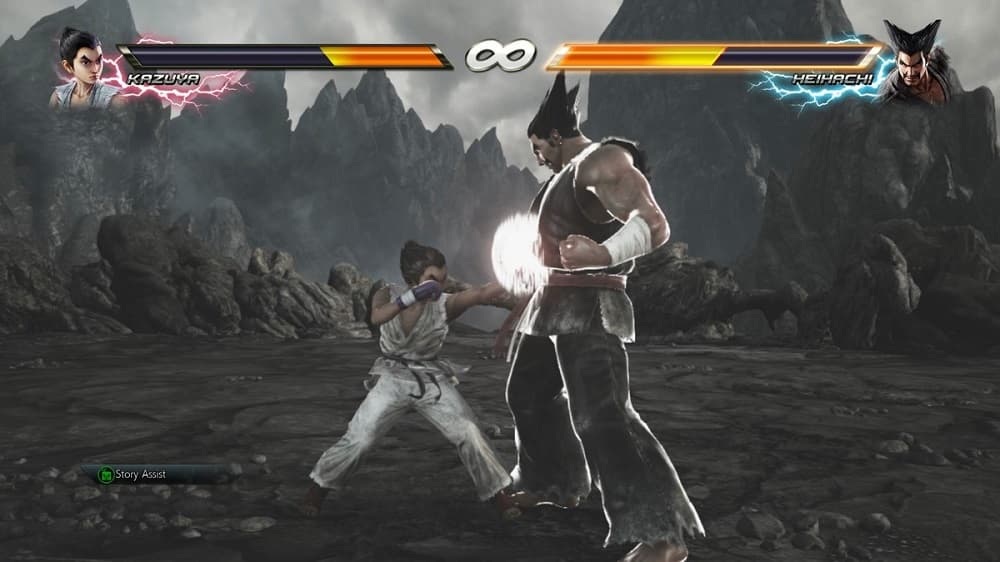 Tekken 7 is a great fighting game. It really is. But one thing really irks us about it: it is blurry as hell on Xbox One.
The Xbox One X helps reduce its overly long load times while cleaning up the visuals a little, but it does nothing about Tekken 7's blur-o-vision. According to Microsoft's list of games that are to be Xbox One X enhanced Tekken 7 will be updated "at some point", but as yet nothing has been pushed live. Let's just hope that it does actually happen, and that it's sooner rather than later, 'cause after playing the likes of Marvel vs Capcom Infinite and Injustice 2 in 4K it's hard to go back.
Resident Evil 7 Biohazard
Resident Evil 7 Biohazard, like Tekken 7, is another game that Microsoft states is getting an Xbox One X update but yet nothing has come to fruition.
You would have thought that the update would have coincided with the recent release of the Gold Edition, which includes all of the DLC, but there was no such luck. Resident Evil 7 Biohazard really needs an update too, cause at times it really doesn't look all that great on Xbox One X.
When you're indoors things are generally fine, with just a fair amount of aliasing spoiling the atmosphere, but go outside and things fare a lot worse. Shoddy textures are often an eyesore, and when we played through the latest DLC on Xbox One X we noticed quite a few instances where special effect just didn't look right at all, as you can see in the image this text.