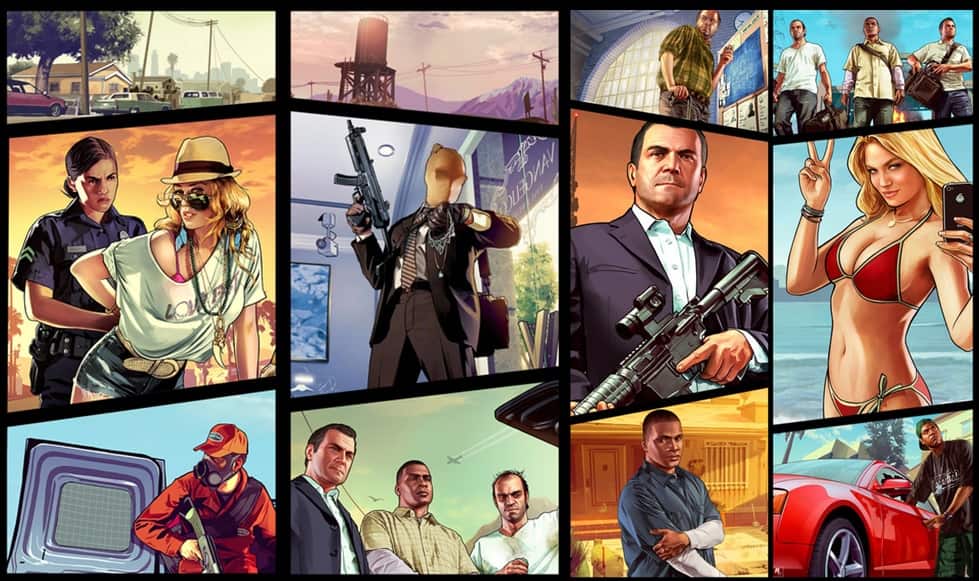 Video game franchises only flourish and prosper because of their fans.
Developers know this, and so from time to time gamers just like you and I find themselves immortalised in their favourite games, likenesses and all.
Whether it's as a form of tribute, or as a result of someone winning a competition, here are 5 games that feature one, or more, of their fans.
Batman: Arkham Asylum – Luke Oliver
While pretty much everyone would like to be Batman, some people are quite happy to settle for being one of his adversaries.
In 2008, Luke Oliver won a competition to have his face rendered on an in-game character in Batman: Arkham Asylum. As a result he became a lunatic, pacing back and forth and muttering to himself in his cell in the Arkham Penitentiary control room. It's better than nothing, right?
Borderlands 2 – Michael Mamaril
Michael John Mamaril was a devout Borderlands player, enjoying the game with his friends everyday until he passed away due to a terminal illness in 2011. He was just 22 years old.
Hoping that he could arrange for Borderlands' fan-favourite Claptrap to read a short eulogy in memory of Michael, one of his friends contacted Gearbox. Gearbox obliged, but also went one step further.
Touched by Micheal's story, Gearbox actually added him as a character in Borderlands 2. As you wander around Sanctuary, the game's safe haven, Michael Mamaril can be found just hanging around. If you approach him and start up a conversation he'll give you some loot, and if it's your first time you'll even unlock a trophy or achievement called 'Tribute to a Vault Hunter'.
Michael Mamaril may have passed away, but thanks to Gearbox and his friends, he will never be forgotten.
Star Wars: Knights of the Old Republic II: The Sith Lords – Paul Keeler
Paul Keeler must have been over the moon when he won a competition to visit the LucasArts studio. Another part of the prize, however, was to have his likeness featured in their 2004 game Star Wars: Knights of the Old Republic II: The Sith Lords.
Paul's likeness is used for the character Nikko, a pazaak card player with whom the player character must interact with to progress through the Onderon section of the game. LucasArts didn't let him do his own voice acting though.
Dead Space 2 – Dan Emmerson
In 2010, Dead Space developer Visceral Games held a competition in which it asked fans to design their own melee execution for the upcoming Dead Space 2.
A UK student named Dan Emmerson was the winner, and his prize was a cameo in the game. Unfortunately he suffers a grim death at the hands (or should that be claws?) of a Necromorph though.
Check out his winning competition entry below.
Grand Theft Auto V – Multiple
Rockstar's Grand Theft Auto series is insanely popular. Imagine the delight of gamers worldwide then, when they were given the opportunity to have their likeness' used in Grand Theft Auto V.
2013's Epsilon Program asked fans to submit their photos for a chance to actually be in Rockstar's latest game. Successful applicants were warned that they'd be required to complete some documents including a publicity release were they to be successful, and also that they'd possibly need to be able to provide additional photos. If they weren't able to complete these requirements within 24 hours, then a new participant may be chosen.
Eventually, five Epsilon Program participants were successful. Their names and faces you can see in the image above.