There have been thousands and thousands of games released since the dawn of videogaming.
With some being brilliant — and some being Duke Nukem Forever — there's an amazing selection of games out there to choose from. It's only natural, then, that there are going to be a few that, for one reason or another, we never got to spend enough time with. That's why Gammon and Becca – GameSpew's finest quitters – have listed all the games that they never quite completed, so you don't have to feel ashamed.
1. Fallout 4
Becca: Fallout 4 was one of the most popular games released back in 2015 and for good reason. It was an incredibly anticipated open world game and fans of the series loved being back in the wonderful world of the apocalyptic United States. I, along with many, have revisited Fallout 4 and sung Rocket 69, The Wanderer, and Crawl Out Through the Fallout at the top of my lungs while shooting ghouls and super mutants to my heart's content.
One of the greatest parts of every Fallout game is the cavalcade of side quests and other things for you to do while avoiding the main story. Fallout 4 introduced town building which managed to consume probably one third of my countless hours with the game. And, naturally, among the hours of side quests, I found other games to consume my time and eventually drifted away from Fallout. I've recently come back to it with the release of the Game of the Year Edition and have been enjoying the DLC so there's a chance I'll eventually finish the story line but, much like Skyrim, there's not much incentive seeing as there's so much more to do!
2. Bugs Bunny and Taz: Time Busters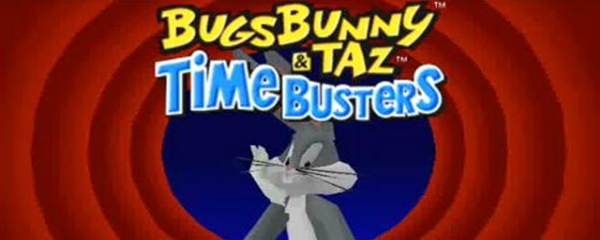 Gammon: The hugely entertaining sequel to Bugs Bunny: Lost in Time, Bugs Bunny and Taz: Time Busters is a creative platformer that relies on co-operation between the two main characters to accomplish their goals. It takes you through several different zones and plays out an interesting 3D platformer that was released at the peak of that genre.
However, it was the co-operation that made it hard to complete — especially if you are playing it when you are extremely young with an even younger brother. When the platforming sections required a deal of teamwork and logic solving abilities, I am afraid that it stretched me and my brother's brotherly love to its limits. Fights broke out that weren't often as cartoon-like than our videogame counterparts.