Released last year on PlayStation 4, Senran Kagura Peach Beach Splash took the series in a new direction: team-based third-person shooting.
It was rather successful in doing so too; I reviewed it and found it to be a very enjoyable romp, one that didn't feel as weighed down by the series' penchant for excessive dialogue. And now, it's available on PC.
As ports go, it's your pretty standard affair. There are limited graphics options such as anti-aliasing, V-sync and anisotropic filtering, though for some reason the resolution can only be changed if you put the game into windowed mode first. And you can now play the game with either a keyboard and mouse or a controller. What's really irksome though, is that despite being released much later than the PlayStation 4 version, it includes no additional content.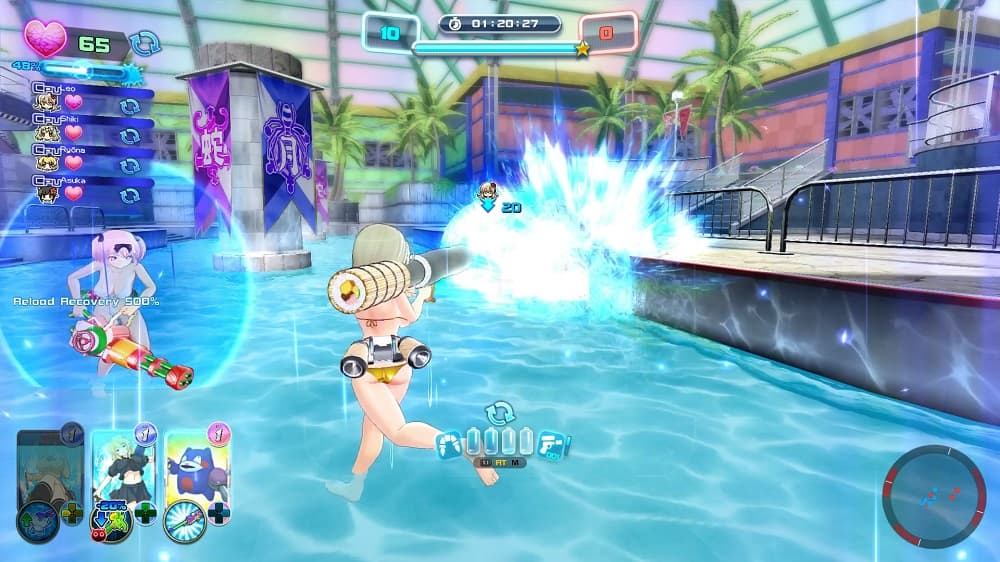 At this moment in time, buying all the DLC available for Senran Kagura Peach Beach Splash would cost £264.56. There's no content in there that's required to enjoy the experience, admittedly – it's all just costumes, ability cards and bonus items – but for those who want the complete Senran Kagura Peach Beach Splash package it's a big ask. And the pricing of it just feels a bit desperate to be honest. I mean, £19.49 for a Hanzo Item Pack that includes two packs of cards and an assortment of cosmetic items for a small range of characters? That's daylight robbery.
It's a practice that seems fairly common to such boob-focused games – I don't even want to think about how much buying all of Dead or Alive 5's DLC would cost – but Peach Beach Splash seems to be the worst offender of the Senran Kagura series, and hopefully it'll stay that way. Such niche games already have a hard time expanding their audience, and predatory DLC practices certainly isn't going to help their cause.
So, if you're thinking of picking up Senran Kagura Peach Beach Splash on PC, just be aware that there'll be a huge amount of content you won't have access to unless you've got deep pockets. I hear that the online multiplayer is pretty broken at the moment too, although I'm pretty sure that will be fixed with a patch. Otherwise though, you can have quite an enjoyable time with it.
Senran Kagura Peach Beach Splash is available on PlayStation 4 and PC