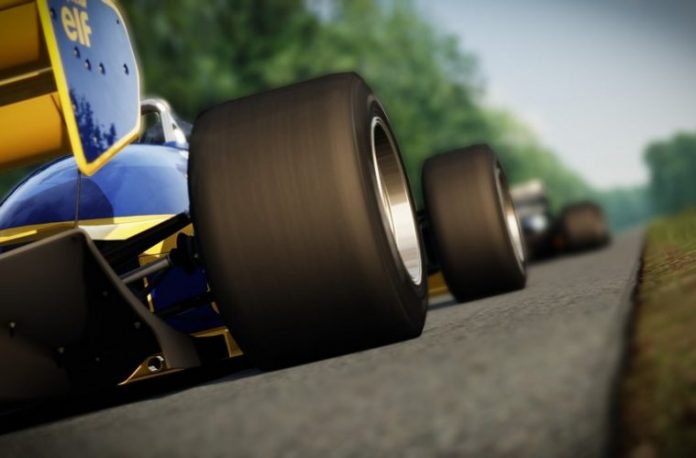 Way back in August 2016 I reviewed the Xbox One version of Assetto Corsa.
Looking back, I suspect I was a little bit harsh on it. Just maybe. While it isn't the most user friendly or well presented racing game out there, it does a good job of recreating the excitement of the sport. Although back then it also had some technical issues such as screen tearing and stuttering during online races. Thankfully they've now been eradicated, and with the arrival of Assetto Corsa: Ultimate Edition I thought it would be a good time to reassess Kunos Simulazioni's racer.
Show me the cars
Assetto Corsa: Ultimate Edition bundles the standard game together with all the content included in the season pass and an additional three DLC packs. Priced at £31.99/$39.99 on console – just £8/$10 more than the standard edition – it makes it a lucrative deal for racing simulation fans. Factor in other content updates pushed out with patches, and you have a game that is now flush with content.
You have a choice of 178 cars including Porsches and Ferraris, all faithfully recreated. And to make use of them you have 16 real world circuits, providing 33 track layouts. Games such as Forza Motorsport 7 still might boast more, but if you're after a more immediate and authentic experience, Assetto Corsa: Ultimate Edition perhaps can't be matched.
Every one of Assetto Corsa: Ultimate Edition's cars and tracks are unlocked from the outset. Like Project Cars and its sequel, this is a game for racing aficionados who want to push their cars and themselves to the limit without an abundance of gamification. I mean, there are still a wealth of career and special events to be completed, but only for glory. You're not going to be racing in pursuit of money or experience. Everything you do in Assetto Corsa: Ultimate Edition is simply for the joy of the race.
A stick with no carrot
Some won't like the resulting lack of a feel of progression, and it's not too hard to understand why. I myself tend to appreciate a career in which I feel I can grow as a driver. I like to earn access to faster vehicles and more advanced tracks. At the same time, however, I can understand why laying everything out on the table at the outset can be appealing to players too. It's a matter of preference. Just make sure you're aware of what you're getting yourself into before buying Assetto Corsa: Ultimate Edition and you won't be disappointed.
There are of course some issues that haven't been addressed since Assetto Corsa's original Xbox One release. The racing line still isn't dynamic, for example, which means it remains useless. It also still feels strange for you to just be warped to the pit at the end of an event. And the absence of leaderboards limits the sense of competition and achievement. Assetto Corsa: Ultimate Edition is a game that doesn't offer a helping hand or fanfare, just uncompromising racing thrills.
Improvement of self
Assetto Corsa: Ultimate Edition is for those who want to challenge themselves. It's for those who want to develop their skills simply for the pleasure of it, rather than to earn a virtual reward. And in that pursuit it provides a driving model that focuses on realism; one that is both consistent and wholly satisfying. Throw in a wealth of car settings and options such as realistic tire wear, and you have a game that will alienate the casual crowd while massively appealing to a niche of hardcore racers.
That pretty much sums up Assetto Corsa: Ultimate Edition. Your typical Need for Speed or Forza Motorsport player might find it lacking. But those looking for a game that focuses on the driving experience and the pleasure of shaving fractions of a second from a lap time will lap it up. It still doesn't welcome new players with open arms, but it has an abundance of content that it isn't afraid to give up to you without a fight. It's the racing game equivalent of Marmite – some will love it and some will hate it. I sit somewhere in the middle; I like it, but can't ignore its flaws.
Assetto Corsa: Ultimate Edition is available on PlayStation 4, Xbox One and PC. We reviewed the Xbox One version.