Donning the cape.
Your very first, and only real choice in The Awesome Adventures of Captain Spirit is to choose the titular superhero's garb. Does he wear a mask or helmet? Does he wear light, or heavy armour? And is it colourful or dark? Whichever you choose determines where exactly you complete the armour task. You'll need the cape, the hat, the armour, and paint. This guide will show where they all are.
With most of items you will have to 'look' at them first before you'll be given the wear prompt.
Cape
The cape is the easiest to find.
If you spend enough time looking around Chris' room at the start you'll easily see it when opening his wardrobe.
Even if you don't manage to put it on before your father demands you appear for breakfast, you can still grab it afterwards.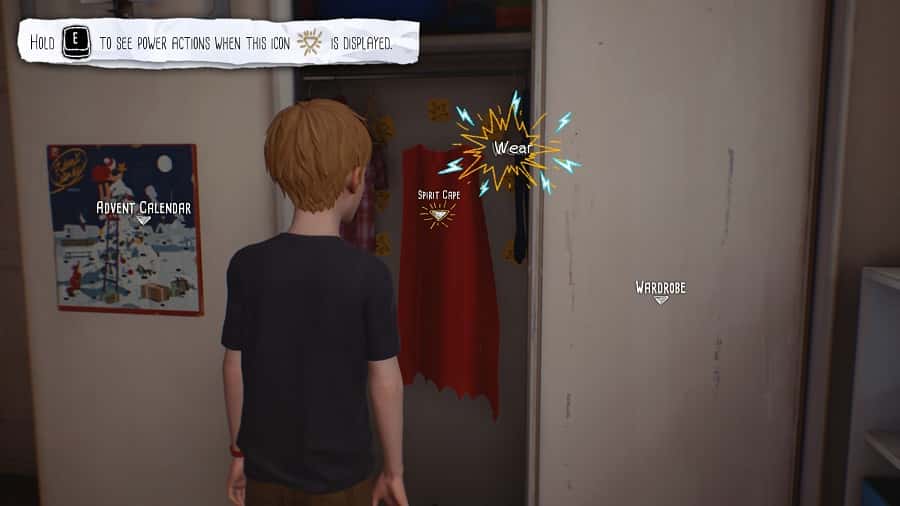 Light Armour
You'll find the light armour in your dad's room. A room filled with mementos he doesn't want to let go. On the other side of the room is his wardrobe next to his bed. On the floor of the wardrobe is a sports bag which contains sports tape needed to make Captain Spirit's light armour.
Heavy Armour
To create the heavy armour for Captain Spirit you'll need the beer box cardboard strewn in the back of your dad's truck outside. You won't need the car key to get to it, so if you haven't found that yet don't worry the armour is still obtainable.
Mask
For the mask you'll need to walk into the bathroom and immediately turn to your right where there is some shelving. On one of the shelves is some old Halloween makeup that will be used to make Captain Spirit's mask.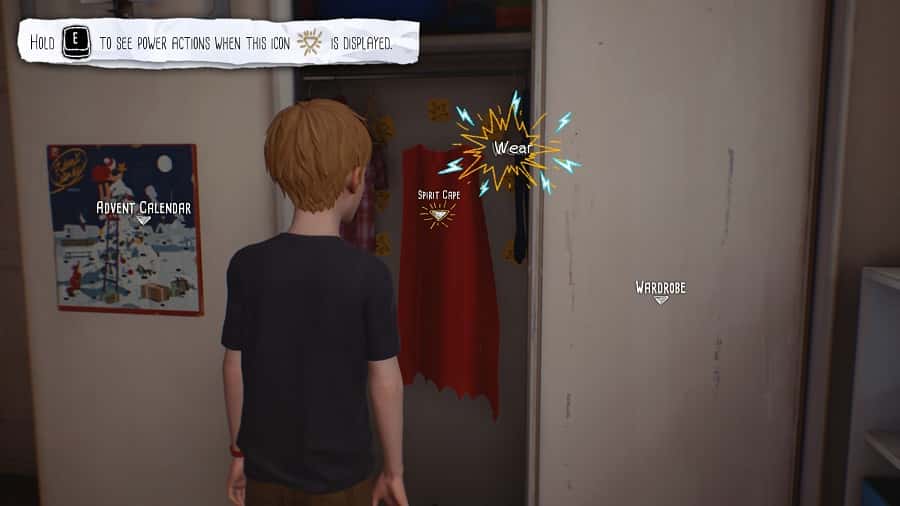 Helmet
The pieces you need for the helmet can be found in the kitchen pantry. You'll need to pick up the aluminium foil to create a lovely looking hat made out of foil with chocolate bars attached to the side.
Paint
Don't forget to pick up the key for this right hanging beside the back door in the kitchen. It doesn't matter if you choose colourful or dark for your superhero costume; you will use the same spray paint found in the garage on the shelving unit next to the workstation.