Have you ever wondered why the post-apocalyptic genre is so popular among movie makers, fiction authors, and game devs?
Demand is coupled with supply: gamers, readers, and viewers admire it. Consumed by the curiosity, people are massively devoting their time and money to find out answers on the never-ending flow of questions like "What does await us at the end of the world?" "How humanity will survive the apocalypse?" "Is the life in another era possible?
Games of the post-apocalyptic genre are designed for the most sophisticated investigators. Playing the game, you can not only find out the possible answers to the above-mentioned questions but also live through the apocalypse in main character's shoes. So let's shed light on three must-play games of the decade. Do you dare to travel into the future and start our "afterworld" journey? If yes, we're hitting the road.
Warning, spoilers ahead!
Fallout New Vegas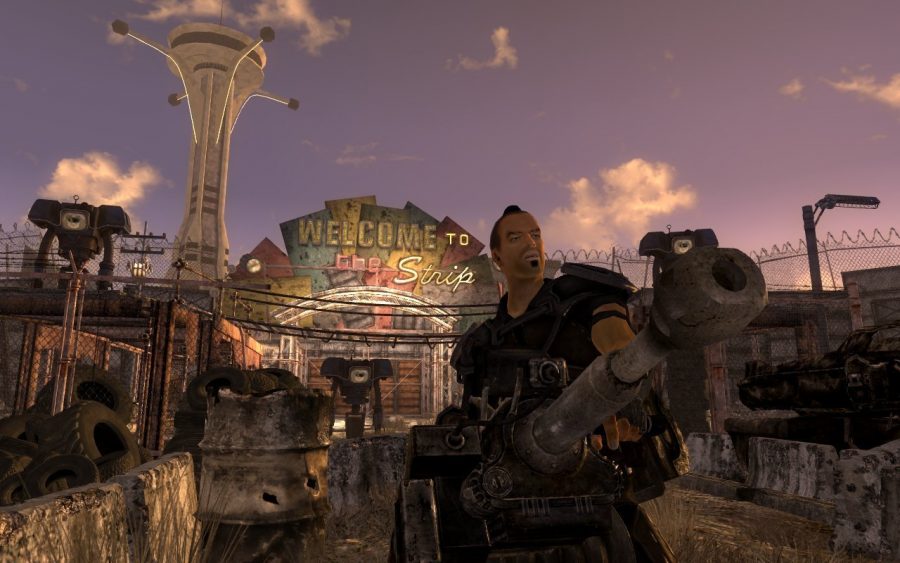 Developer: Obsidian Entertainment
Publisher: Bethesda Softworks
Release: October 2010
There is no list of top post-apocalypse titles without Fallout. It is a household name even for those who've never played video games of the genre. Fallout's storyline is always set in wastelands emerged after the nuclear apocalypse. Those who survived are attempting to renew the technology inherited from 1950s America.
Why not Fallout 4? In our view, Fallout: New Vegas better conveys the best atmosphere, skilfully teetering on the brink between past and future.
Even though Fallout: New Vegas is based on the same game engine as Fallout 3, it gives you a fundamentally new experience. While Fallout 3 is primarily focused on the vault exploration and has a dull atmosphere of despair, Fallout: New Vegas brings us to the sun-drenched Mojave desert and devastated but still vicious Las Vegas.
That means you will be able to taste guilty pleasures of the Sin City, although with the retro-futuristic flavour. Particularly noteworthy are casinos: this was Vegas, after all. Moreover, devs from Obsidian included mini casino games such as slot machines, roulette, and blackjack into the gameplay. After the successful gambling session, you can receive unique rewards — armour, outfits, drinks, and suite keys. However, you won't be able to play slots and other games after a big win. New Vegas's casinos are probably the only places in the virtual world where the myth that slots are programmed not to pay out after a big win comes true.
Still, casinos are only a small part of New Vegas universe: the impressively eventful storyline with three endings is in the centre of attention.  Spoiler: all of them are exciting and unconventional. We passed the game three times to see what will happen if choose another ending.
Mad Max
Developer: Avalanche Studios
Publisher: Warner Bros. Interactive Entertainment
Release: 2015
Based on 1979 Australian dystopian action movie with the same title, Mad Max was released in 2015. The story starts with "Mad" Max Rockatansky heading to the Plains of Silence (an Australian analogue of Fallout's American wastelands) in search of fuel. On the way towards this aim his plan breaks down: he unwittingly gets into a fight with a local gang and loses his car.
It was a total bust. Apart from being a post-apocalyptic action, Mad Max belongs to the genre of vehicular combat. And it's probably the best part: just imagine how those monstrous half-destroyed trucks are bearing out on each other with engine roaring. And there is nothing more but a dusty wasteland ahead.
That's why the loss of the car was so critical for our hero. But shortly after the clash, he meets Chumbucket, a mechanic who is totally obsessed with an idea to create an ideal car for vehicle fights. He considers Mad Max a perfect driver for this car, so two come together and start building the "Magnum Opus", which later becomes a cornerstone of the whole story.
If you don't like the Magnum Opus, you can choose and customise any car you see on the road. You can mount flamethrowers, turbo boosts, and many other tools & weapons on your vehicle. To craft new tools, Max can gather materials scattered across the desert or collect the details from the rival cars.
Got tired of the truck? Get out and go exploring the wasteland. Fights on foot are no worse than vehicle combat, while the desert hides a lot of interesting finds in Mad Max.
The Last of Us
Developer: Naughty Dog
Publisher: Sony Computer Entertainment
Release: 2011
The Last of Us is a very human story about ordinary people who've just met with misfortune. It's been 20 years since the Earth was engulfed in a mutated Сordyceps pandemic (the science even proved it is possible for real!). Most of the population were infected with Cordyceps and turned into insane creatures. The rest of survivors live in quarantine zones struggling to make ends meet. Two people, smuggler Joel and teenage girl Ellie, wind up in the middle of it.
Despite the differences between the main characters, they are dedicated to one goal. It turns out that Ellie is resistant to Cordyceps what makes a vaccine development possible — she was infected once but survived. To contribute to this mission, Ellie needs to find members of "Fireflies", the group of scientists who prevent people from being infected, and Joel's been tasked with keeping her safe. Therefore, they strike out across the country facing a lot of dehumanising challenges.
What is so special about this game? The strong storyline, meaningful dialogues, awe-inspiring locations, terrific sound, and balanced gameplay — it's all there. Telling nothing drastically new, the game absorbed the best features of adventure, stealth, action, survival and horror and was peppered with the pinch of the unique vision of Naughty Dog studio.
Do you think we're exaggerating? Well, this hit has won over 240 Game of the Year awards. According to the expert opinion, The Last of Us is a masterpiece of the gaming art and can barely be forgotten soon.  In other words, it's impossible to get off this game until the end of the story.