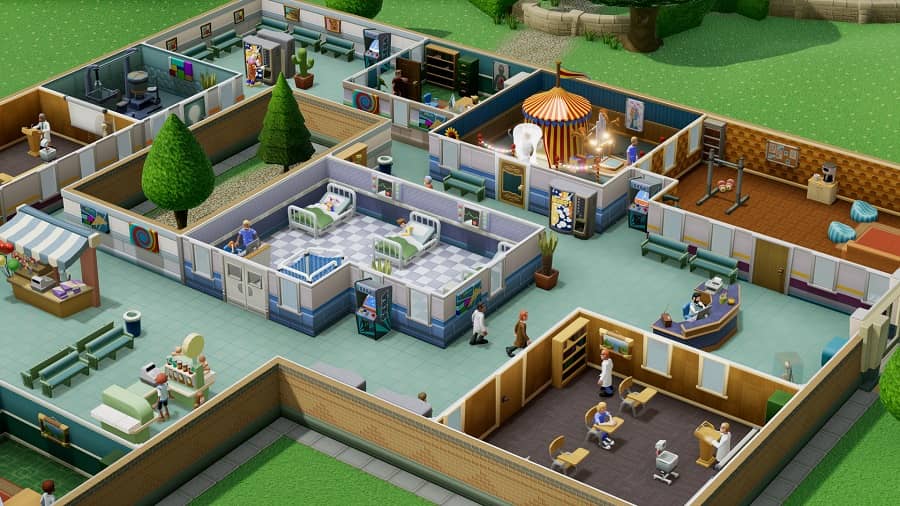 Two Point Hospital's staff are a selfish lot, demanding things like "breaks" and "being able to use the toilet". Here's how to stop your staff having breaks.
To stop your staff going on breaks in Two Point Hospital, go to the staff part of the finance overview. You can access this by pressing "5" on your keyboard. Or you can click on the blue finance tab at the bottom of the screen (the one with the yellow dollar sign), click on "overview", and then click on "staff".
You'll see four sliders, one for each category – doctors, assistants, janitors and nurses. These sliders dictate how many members of each staff group can go on break at any one time.
To stop your staff going on break, move the sliders all the way to the left, and no-one will take a break.
This means more patients get seen – but the catch is that there's a strong risk your staff will get so unhappy they resign. Therefore, you'll have to send them on break manually by clicking on each staff member and clicking on the "break" icon – the newspaper.
Happy slave driving!
---
More Two Point Hospital guides