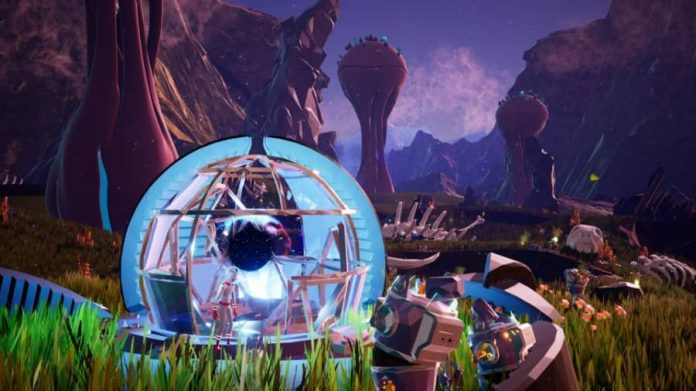 As a platform game, Planet Alpha is fine. But as a work of art, it's absolutely stunning.
During the four-or-so hours it took me to complete it, I had to stop what I was doing multiple times just to take everything in. Whether I was standing on a cliff edge, overlooking miles and miles of arid landscape below, or whether I was in a pitch black cave, illuminated only by a strange, flying creature, Planet Alpha is beautiful.
At any point in the world – providing it's safe from hazards or enemies, of course – you could stop, and the image on your screen could be a word of art worthy of hanging on your wall.
The level of detail is unrivalled in most other platform games – and in fact, that detail can sometimes work against you; objects in the foreground can obscure the view of your character and make traversal more difficult than it should be. But it hardly matters when the world is this breathtaking.
Exactly how breathtaking is hard to put into words, however. So let me show you. Here's my journey through Planet Alpha, in screenshots.
To see full size, click on the images.
Planet Alpha is available now on PC, PS4, Xbox One and Nintendo Switch. For more information about the game, read our full review.