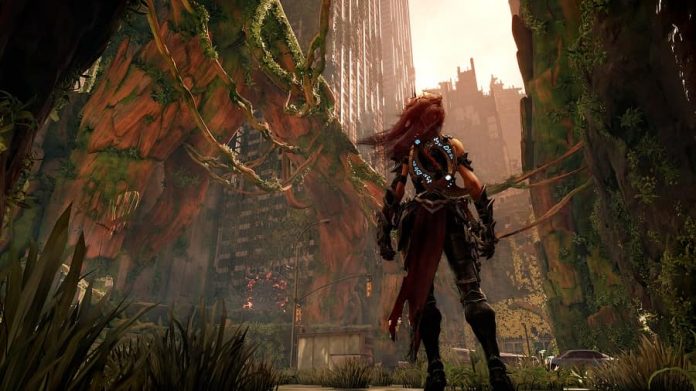 Darksiders III isn't even out yet, but THQ Nordic and Gunfire Games are already talking the language of DLC.
Two DLCs have been revealed for the game, which launches on 27th November. No timeframe has been given for the release of the DLCs as yet.
In The Crucible, Fury will find herself following up on a strange entity's request. As a result she'll find herself proving her battle skills, fighting wave after wave of enemies. Though of course, she'll be rewarded for her efforts.
Thankfully, the 2nd DLC, Keepers of the Void, will present some new puzzles as well as having Fury further display her combat prowess. It'll have her exploring a place called the Serpent Holes in order to remove a threat that resides there, and if she completes her task she'll not only receive a new weapon, but will also recover the Abyssal Armor. Very nice.
Darksiders III is available to preorder for PS4, Xbox One and PC right now. The digital Deluxe and Blade & Whip editions of the game also include access to the DLCs described above.
---