October is upon us, and that means we're in the midst of ALL THE GAMES.
We've got Forza, Fifa, Assassin's Creed, and that's only scratching the surface. There's way more to come in the next couple of weeks, and we've already got too many games. But we're not complaining. Bring them all on, we say! Here are the games that have been keeping us out of trouble this week.
---
Rich: Once again, Forza Horizon 4 has dominated my gaming time this week. It is just such a massive and fun game that I'm having a hard time dragging myself away from it. When I have been able to, however, I've tinkered with Assassin's Creed Odyssey, and also done a spot of fishing in Fishing Sim World. I found the former to be fairly entertaining from what I've played up to now, whereas the latter ran the risk of putting me to sleep if I persisted with it for too long. Oh yeah, and I also reunited myself with Warren and dipped into The Surge's latest DLC, The Good, the Bad, and the Augmented, which should keep me going until the sequel releases next year.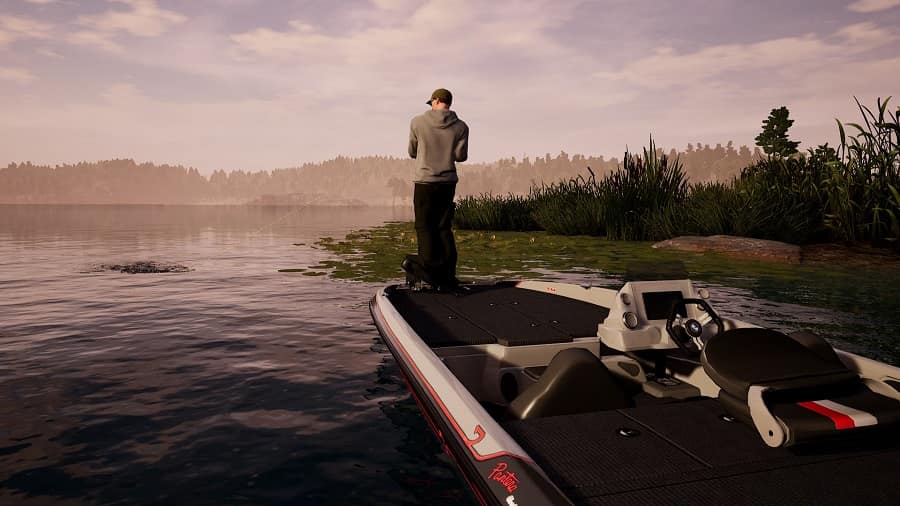 Kim: I feel like I've barely finished Assassin's Creed Origins, but suddenly its successor is already here. I've spent a bit of time with Assassin's Creed Odyssey this week, and it seems… mostly good. I'm only a couple hours in, but it feels different from Origins in a way that I can't quite put into words. I'm looking forward to spending more time with it this weekend, though.
I've also played a little of Monster Loves You on Switch, which is a quaint choose-your-own-adventure style game about being a monster. It's super cute, and a lot of fun. Look out for more words about that early next week.
Becca: This week I've been pretty busy but that doesn't mean I haven't made some time for a little bit of gaming. I finally finished the main storyline in Spider-Man a couple of days ago and, after wiping the tears and snot from my face, jumped right back in to work towards 100%. I've finished almost all of the small side missions, like the combat and stealth trials; all I have left is completing crimes which has turned out to be more of a chore than I thought since the crimes just show up randomly. I'm looking forward to unlocking that final skin when I do get to 100% and swinging around in all my gorgeous glory.
I've also spent more time than I'd like to admit playing Cat Condo. Cat Condo is a clicker game where you combine cats of the same type together to make a new cat and then when you get two of those news cats you combine again for another new cat and on and on and on. I've played it off and on for a few months – yes you read that right, MONTHS – but I refuse to give up on it. Eventually I'll unlock that last cat and then I'll have the last laugh won't I?
Alec: I've spent most of the week getting sucked deeper and deeper into FIFA 19. I've been playing Ultimate Team, one of those modes that you dip into and end up getting thoroughly entangled by. Squad Battles and the new Division Rivals have been the primary foci, the former a chance to take on AI-controlled teams created by other players and the latter pitting you against other players of similar ability in online matches. Both operate on weekly cycles, your results for that week deciding your rank and giving you rewards that would be otherwise unavailable.
I've also been pitting my wits and virtual bank balance against Squad Building Challenges, a mode where you put together starting 11s that meet criteria ranging from the simple to the fiendishly complex. All this effort has given me a decent squad, no superstars but lots of good players and enough for me to gain a fairly decent record so far. The standout has been Mariano Diaz, if he he's this good in real life, then Real Madrid will have some player on their hands. Definitely one to keep an eye on and a potential new superstar for Los Meringues.
Chris: I've been continuing to work my way through Vampyr, and discovering just how miserable everyone's lives are. Even the cheeriest woman in the game is a con artist, swindling people in order to support her injured brother. Combat is a little clunky but, despite the misery, it's an entertaining, blood-drinking jaunt.
I've also started playing Forza Horizon 4 and, after marvelling at being able to put rude words on number plates, I've been roaming the countryside. I love being able to ignore the sat nav and just belt off over fields, destroying stone walls that have likely stood for three generations, traumatising the local sheep population the process. Apparently there are races as well?
Jack: My game time this week was split between FIFA 19 and modded Minecraft. Forza Horizon 4 came out on Tuesday, and I did get it, but I just haven't had the time to play it yet but hope to over the weekend.
Minecraft has been great again at giving me a relaxing set of goals on a server with a friend of mine. The smeltery was finally completed today, but my plans to build a dojo as a factory will require a lot of tree cutting.
Stan: In anticipation for Assassin's Creed Odyssey I've been hitting the seas again in Black Flag. Based on the five things you need to know about Assassin's Creed Odyssey I thought I better get my seafaring boots back on and set the sails. If Assassin's Creed Odyssey has a naval system similar to Black Flag then it'll definitely deserve a place in the top five best Assassin's Creed games.
Being a huge Witcher fan I've been following all the backlash around Netflix's rumoured decision to cast a BAME actress as Ciri. Personally, I think some fans need to Netflix and chill out with the backlash. It also made me want a new Witcher game so I decided to play the free-to-play public Beta for Gwent. I'm always up for a game of Gwent, but it's hard to get a good deck unless you spend real money. Seeing as I don't actually hunt monsters IRL I don't have that type of money, so I'm saddled with a very average deck. Plus there's no story – it's all online unless you want to play a boring AI match. Pretty disappointing. And another reason to return to the Witcher 3: to get the true experience of Gwent.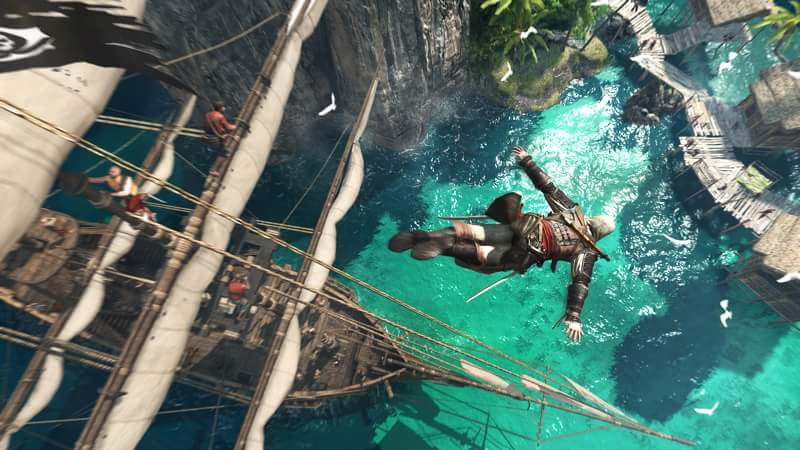 ---