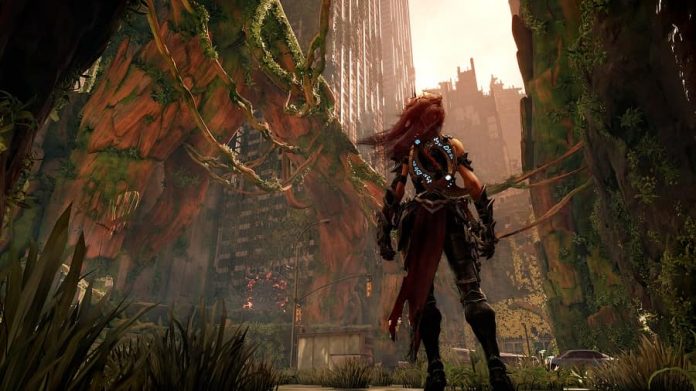 With the launch of Darksiders III coming this month, THQ Nordic is revisiting Darksiders: Warmastered Edition and Darksiders II: Deathinitive Edition and enhancing them for Xbox One X.
Darksiders: Warmastered Edition will be enhanced from today. Darksiders II will be updated later in the month, but before the release of Darksiders III on November 27th.
If you already own either of the games on Xbox One, you'll be able to enjoy them better than ever with Xbox One X enhancements, bringing both games into 4K. If you've pre-ordered Darksiders III, you'll get Darksiders: Warmstered Edition free as a pre-order bonus. Better yet, if you subscribe to Xbox Game Pass, both games are included in your membership.
The updates are coming just in time for the release of Darksiders III, which will see players return to an apocalyptic Earth, taking on the role of FURY in her quest to hunt down and eliminate the Seven Deadly Sins. The Charred Council summons FURY to battle through heaven and hell, between good and evil, and prove not only to herself but to others that she is the fiercest of the four horsemen of the apocalypse.
Along with the main story, two DLC packs have already been confirmed for the new game. "The Crucible" and "Keepers of the Void" will add new puzzles, weapons, enemies and armour to the base game and will available in the months following the initial release. Pre-order now to receive an exclusive bonus armour skin. Darksiders III will be available on November 27th for PC, PS4, and Xbox One. Pre-order now from Amazon.
---