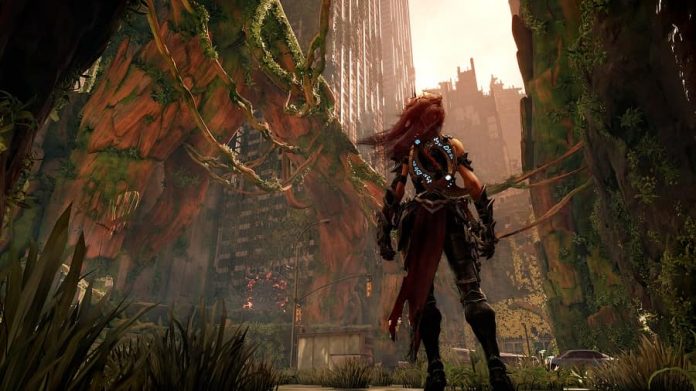 The wait is nearly over.
Darksiders III launches on PS4, Xbox One and PC next Tuesday, and it's definitely a title that fans of the previous two games ought to keep an eye on. That's not to say that you shouldn't bother if you're not familiar with the series, though.
Taking place at the same time of the original Darksiders, you need minimal knowledge of prior events to enjoy Darksiders III's story, and it recaps it all at the beginning anyway. Plus, its new interconnected world and punishing combat gives it more of a Dark Souls feel, which is sure to please many.
To celebrate Darksiders III's imminent launch, a new stylish trailer has been released. It hasn't got any of the game's flashy combat in it or anything like that, but it has got some great music and has been created purely to get you hyped up to play it next week. Check out the "Horse With no Name" trailer below, and watch out for our review of Darksiders III which will be landing on Monday.