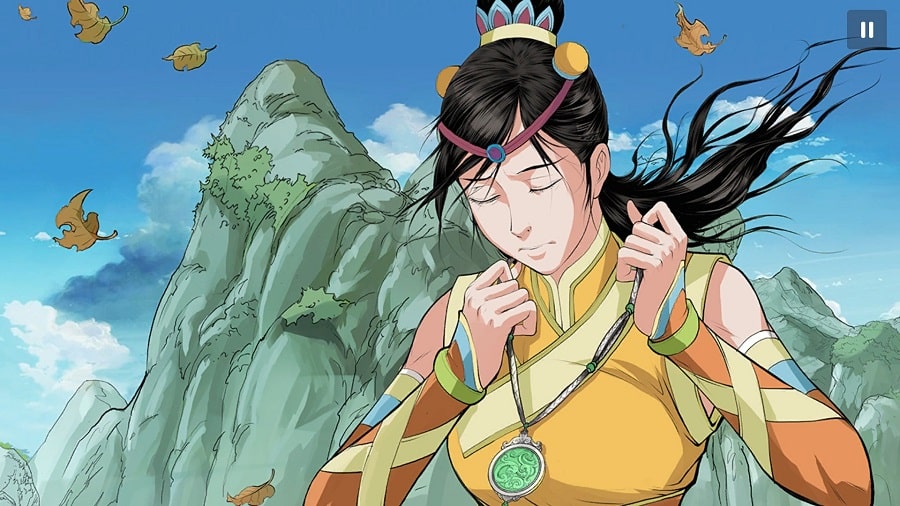 Inspired by ancient Chinese tales, Shuyan Saga is an action graphic novel that's rough around the edges but has oodles of charm and originality.
An episodic series of three graphic novels, Shuyan Saga is based around the character Shuyan, a young princess who wishes to become a masterful Kung Fu warrior. When her home is suddenly invaded by Guer warriors, she is forced to put her skills to the test in order to protect her family and her home.
Shuyan Saga plays like an interactive comic book. The story plays by itself, if you let it, but you are able to make decisions and click through dialogue as you go. Unlike most visual novels, Shuyan Saga is fully voiced featuring the talented Kristin Kreuk (Smallville, Beauty and the Beast) as Shuyan.
Along with the comic book portions of the game, there are also 3D playable action scenes where you get to actually perform the combat yourself using a variety of clicks. Click high on an enemy to perfect high kicks and low to perform low kicks. Combine them together in a variety of ways to perform special moves, and block to avoid getting hit. The combat is an ingenious way to push players right into the story and have them play along in between the dramatic scenes – and the combat is easy enough that players of any skill set will find it simple.
Where Shuyan Saga shines is its story. The characters are relatable (although Shuyan can be a bit stubborn at times) and the folklore is compelling enough to keep you clicking all the way to the end. Sometimes the voice acting is sub-par from the minor characters and the art style gets a bit wonky, but all around it's well worth a play through for its creativity and entertaining combat sequences.
Shuyan Saga is available now on Steam for $19.99/£14.99.
---