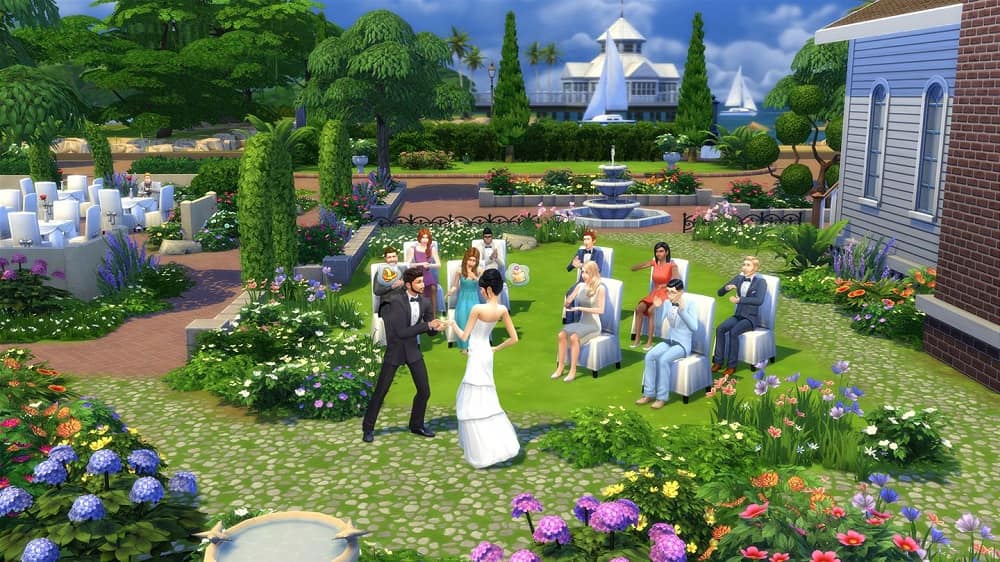 Let's face it; playing The Sims 4 without much money is boring. Having loads of simoleons is much more fun. Here's how to cheat and get more money on Xbox.
Sims 4 cheats aren't exclusive to the PC version of the game; they've made it over to the console version too! That's great news for people like me who can't be bothered to make their Sims actually work for their money. Where's the fun in that? Let's get rich quick, and build our Sims massive, fancy mansions. Yeah!
Just like on PC, you'll need to pull up a text box where you can type a series of cheat codes in. On Xbox One, to pull up the cheat box you'll need to press all four shoulder buttons at the same time: that's LB, LT, RB and RT all at once. Once you've done that, a text entry box along with an on-screen keyboard should pop up.
Before you can enter your Sims 4 money cheats, though, you need to activate cheats in your game. To do this, type in testingcheats on into the box.
Once you've activated cheats in your Sims 4 game, you'll have to pull up the cheat text box again by pushing all four shoulder buttons. Now, you're free to enter any cheat you like. Here are our favourite Sims 4 money cheats on Xbox One:
motherlode adds 50,000 simoleons to your household's balance
kaching or rosebud both add 1,000 simoleons to your household's balance
money 00000, replacing the 0s with a number of your choice, will set your simoleon balance to whatever number you enter.
Once you're done entering cheats, pull up the cheat entry box once more and type testingcheats off to deactivate cheat mode.
Be warned though: if you're after achievements in Sims 4, once you've activated cheat mode on a household, you can't earn any achievements or progress towards trophies with that particular household. So choose carefully whether you want to earn Gamerscore, or be filthy rich with simoleons.
That's everything you need to know about getting rich quick with our favourite Sims 4 Xbox One cheat. There's no limit to the amount of times you can use these cheats, either. So enter 'motherlode' five times if you want to get 250,000 simoleons added to your account. Have fun, and go crazy.
---
More Sims 4 guides:
---