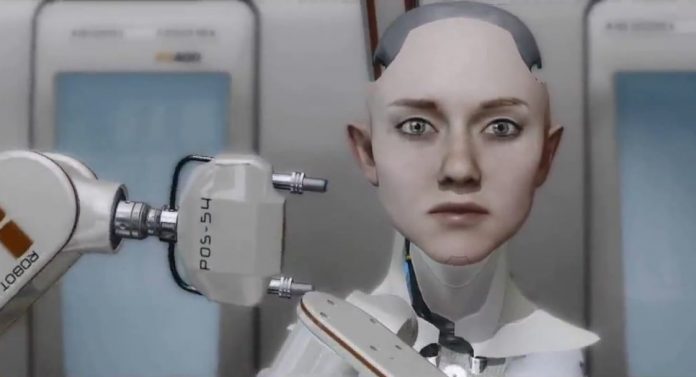 This article is sponsored by weplay.tv
Cyberpunk
Let's start with Cyberpunk first. Cyberpunk is a science fiction subgenre where our society made a huge leap towards cybernetic development. The rules and laws of society are dictated by Artificial Intelligence, computers and huge corporations.
Human life is insignificant. The distinction between poor people, who can't even afford healthcare and rich, who can live forever with the help of modern technologies is vast. Most cyberpunk games and literature tell us a story of a rebellion and some sort of fight for freedom. Here are a few of the best cyberpunk games currently available.
Deus Ex
This is by far the most eminent representative of Cyberpunk. Deus Ex is a long-running franchise, but the most recent (and well known) are Deus Ex: Human Revolution and Deus Ex: Mankind Divided. The protagonist of game series is Adam Jensen, Security Chief of Sarif Industries, ex-policeman and Special Forces specialist.
The latest games are RPG-oriented and provide you with an opportunity to tackle the challenges differently, getting diverse endings and having a real deep dialogues. Moreover, the big variety of abilities and skills of Adam will provide you with more options to finish the mission. Would you like to hack the security protocols and force turrets to fight for you? Willing to stealthy tackle enemies one-by-one? In case if you are tired and don't want to exert your imagination, you can always breach through the wall and shoot everyone.
Remember Me
Paris, 2084. People have learned how to control and modify memories and started to use this knowledge to achieve their personal goals. Only specific well-trained agents are able to intrude into other people's minds. The main character of this story is the exact agent mentioned before, Nilin Carter. She is a benevolent fighter, trying to change the world to its best. The first game from Dontnod Entertainment, better known for Life is Strange, Remember Me is an intriguing story that's worth your attention.
Metal Gear Rising: Revengeance
The Metal Gear franchise is not all about cyberpunk, but there is Revengeance which pretty much is. It is an awesome slasher where you can slow down the time and aim your katana the way you want it, aiming for the weak spots or brutally finishing your opponent. Prosthesis, katana, cyborgs, robots and swordfights; an excellent combination for a great game. You will play as Raiden, a known mercenary. He has a reputation of a coldblooded killer trying as hard as he can to control his bloodthirst and become a better man.
Metal Gear Rising: Revengeance is filled with badass cutscenes and a great plot.
Detroit: Become Human
Detroit: Become Human is an exclusive PS4 and a beautiful story-driven game. This game raises a question of who can be considered a human and how would you treat human-like cyborgs. Made by Quantic Dream, the team that brought us Heavy Rain and Beyond Two Souls, Detroit might just be the best game from the studio yet.
Steampunk
Steampunk started as an opposite to cyberpunk literature genre. You can find steampunk in the works of Jules Verne or H.G. Wells. Often, steampunk stories are set in a Victorian-like era, often presented as London Industrial Revolution – or even the Wild West with an alternative development of human society. Everything in this universe is powered by steam engines, hence the name. The games listed below are some of the most popular representatives of steampunk.
BioShock Infinite
Bioshock Infinite is a first-person shooter where you'll wield a gun alongside using supernatural abilities. You'll rift your way through enemies, who are religiously-motivated to stop you. The deep and complicated plot definitely makes Bioshock Infinite worth your time. It will blow your mind with multi-universe and alternative realities concept as well, as its beautiful world.
Frostpunk
In an alternate steampunk reality, a global cataclysm occurred and the whole world was covered with ice and snow. You will play as the leader of a group of people struggling to survive. You'll have to make some tough decisions in order to save your people. Frostpunk is a city-building game, where you need to decide which structure to build, how to keep your people alive and set some rules for new society.
Dishonored
The first-person, stealth-oriented game Dishonored, like Bioshock, merges steampunk and magic together. Both Dishonored and its sequel will send you on an emotional rollercoaster where even loyal friends cannot be trusted; the whole world is not "black" and "white" and it is up to you to make choices. Dishonored has an interesting mechanic which forces a player to be merciful to his enemies as he will suffer some consequences and will make the game harder to play.
The Order 1886
The Order 1886 is a storytelling game that focuses on cinematics rather than gameplay. The action of the game is set in Victorian London. You take control of Sir Galahad, a knight of the Round Table, who fights half-blooded vampires with the weapons created by Nikola Tesla in order to restore balance and protect humanity.
For more articles like this and esports news, you can visit https://weplay.tv/
---