It's now November, and the games just keep on coming.
Okay, most of us are still too busy being a cowboy – we can only imagine most of the team couldn't actually drag themselves away from Red Dead Redemption 2 to even tell you what they'd been playing this week – but the new releases keep on coming.
Here are the games that have been keeping us warm now the nights are long and the days are cold. Have a great weekend, everyone!
---
Rich: After bingeing on Red Dead Redemption 2, I've returned to Forza Horizon 4 this week. I've been clearing up some of the achievements that I've not previously got around to, including some online ones that have infuriated me. People really can't race cleanly, can they?
Of course, I've been playing some other games too. Castlevania Requiem left me rather disappointed, and so too did My Hero One's Justice, though to a lesser extent. Probably the best news I've heard all week though is that the Castlevania: Lords of Shadow games are now playable on Xbox One. And so I've found myself playing through the first game again, and I have to say, it hasn't aged too badly.
Kim: The rediscovery of my love of Picross is well and truly in full force. When I've been on the Switch, I've been playing Picross S and am quickly powering my way through everything it can offer me. On mobile, though, I've discovered an absolute delight of a game called Picross Mon. It combines Picross puzzles with ADORABLE MONSTERS, all presented in a beautiful hand-drawn style.
I've also played a lot of Project Highrise, which is a city-building sim about building super tall skyscrapers. And it's utterly addictive. My building, labyrinthine and ridiculous in design, is now reaching 100 storeys high and I'm still going.
Becca: This week, I played a lot of Overwatch so I could try to get a few more of the Halloween skins before the end of the event. Unfortunately I only got two skins – Wrecking Ball's and Pharah's – but hey, some is better than none. Here's hoping with Christmas right around the corner we'll have some new great skins coming soon for that event.
I also played through Shuyan Saga, a visual novel inspired by Chinese culture. What makes Shuyan Saga completely different from other visual novels is that it has fully-animated 3D fight scenes that pull you out of the dialogue and insert you into the combat. It is also 100% voiced by the actors. It's rough around the edges but super unique and very enjoyable to play.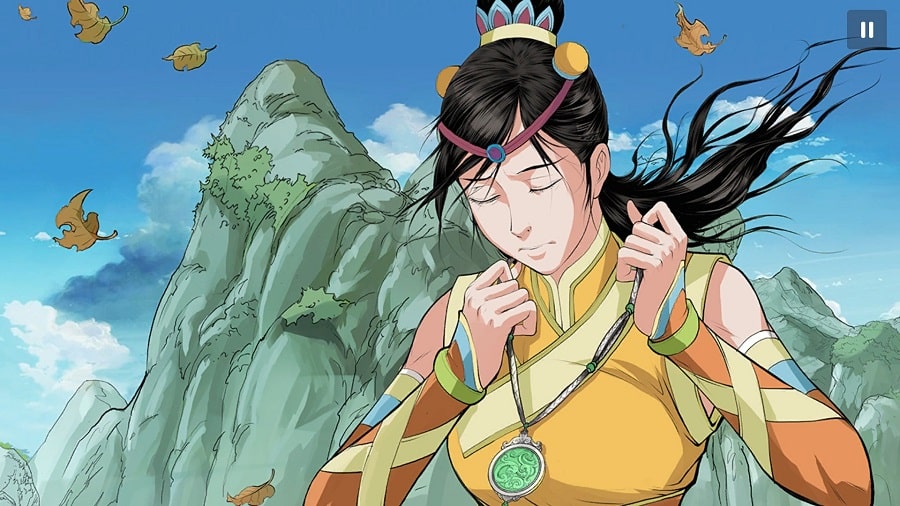 Stan: Why is work still mandatory when a game like Red Dead Redemption 2 has come out? I wish I had more hours in the week so that I could be even more immersed in Rockstar's take on the Wild West. Even though I've only just learned how to fish in Red Dead Redemption 2, I am already completely in love with the game. It's the greatest movie I've ever seen, and it's not even a movie! I wish I could play the Song of Time backwards so that I could slow down time itself…
I also wish I could play the Song of Time so that I could go back to when I was thinking I could make that jump with my horse (RIP Epona). Stranded South of Valentine, in the middle of nowhere, with no horse, no money, and having to carry my saddle around everywhere. I took to shooting random passers by on their horses so that I could steal their horse… Turns out my aim is pretty bad as typically I killed their horse too. I'm a terrible person. Eventually, after amounting a huge bounty on my head, I managed to grab myself a new horse, but was left with no money left to pay off my bounty. I still miss Epona. *At this moment Stan stopped writing and sadly sobbed to himself as he played Epona's Song on his ocarina, occasionally looking around him for a galloping horse coming his direction.*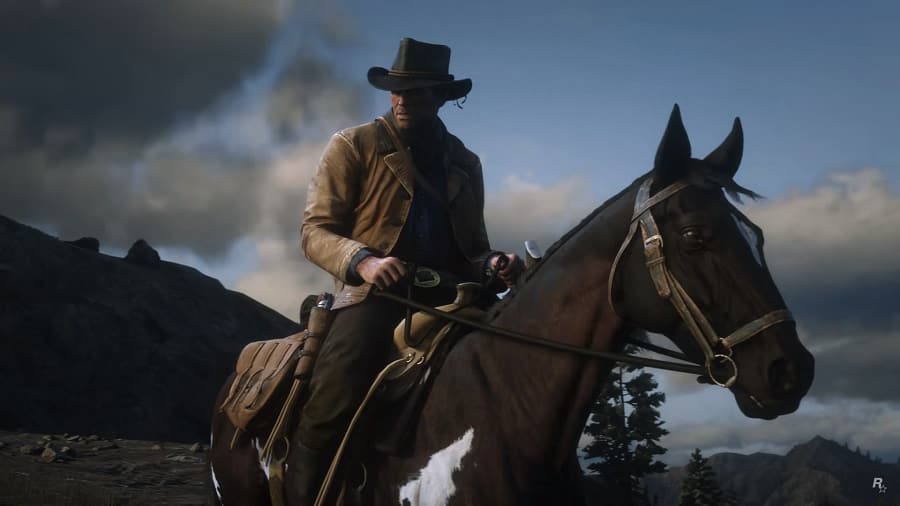 Robert: As a games writer, I have found life hard without my laptop. The usual stream of Paradox strategy games has been taken away from me. Instead, I have been rummaging through the PS store, but instead of clicking on the fabled Red Dead Redemption 2, my purse strings had me go to the free section.
I ended up starting a seven day free trial for PS Now. A whole smorgasbord of games were available, and my eyes landed on Mafia 2. I have spent most my evenings driving round the snowy New York of the 1940s, robbing and beating my way to the top of the Italian mafia. I have played Mafia 3 previously, but it's missing the certain magic of the second game that really makes you feel like you are in organised crime.
---