Guys, we made it.
Somehow, November is over, and with it closes this year's manic game release period. We've had so many great games – and a few terrible ones – but we've got through it. Almost. Our 'to play' piles are a little bigger than before, and we've still got some catching up to do, but we can finally breathe a sigh of relief. The end is in sight – with only Just Cause 4 and Super Smash Bros. left of the 'big' releases this year.
But they're not until next week. Here's what we've been playing this week. Have a great weekend, everyone!
---
Rich: I spent last weekend pretty much playing Darksiders III on Xbox One solidly for review. And then tragedy struck: I fell victim to a "special" bug late on Sunday night that prevented me from progressing any further. I've been playing the PC version here and there since and have nearly caught up, but I'm hoping the Xbox One version is fixed soon or otherwise I've lost 10 hours of progress.
Other than that, I've been enjoying some modern yet retro action thanks to both Horizon Chase Turbo and Road Redemption, experienced the fun of a hard day's work in Spintires: MudRunner on Switch, and raced around on a range of bikes in Ride 3. Nothing has brought me as much joy as Darksiders III though, which makes its bugginess even more crushing.
Kim: I completed Steamworld Dig 2 on Xbox One last night. After finding it more difficult than I remember it being in a few places, I came away enjoying it just as much as I did the first time around on Switch. Now once again I find myself waiting for a third entry to the series. I've also been beavering away at more Pokémon Let's Go, although after fifteen hours with the game I'm starting to find it a little repetitive. Sorry. I do want to catch 'em all… I just wish there was a bit more to it. And being forced to use motion controls while my Switch is docked is pretty tiresome, especially when I seemingly throw just as bad in-game as I do in real life.
I also tried a little bit of YouTuber's Life: OMG Edition out of sheer morbid curiosity… I think the less said about that, the better.
Becca: This week I got the chance to take a look at a few different games. First, I played a couple hours of Card Life. It's a bit like Minecraft except that everything is made out of cardboard and you're able to design your character and your home by cutting the cardboard into different shapes. It's in Early Access, but it's shaping up to be a lot of fun. I also played Rage in Peace which I'd rather not remember, but it's a platforming type game where you have to memorise the course in order to survive or die over and over and over again in pain and agony. It was fun for an hour or two but I'm not sure I could play any longer or my head might explode.
And, because I have to mention it every week, I still play a little bit of Dead by Daylight each night. I've decided to try and level up all of my survivors so that they at least have all four of their special abilities. I'll be disappointed when the ranks reset in a few days because I've managed to get my survivor rank to 11 and it just keeps going down the better I get. When the ranks reset I'm not sure where I'll end up, but it won't be as good as where I am now, that's for sure.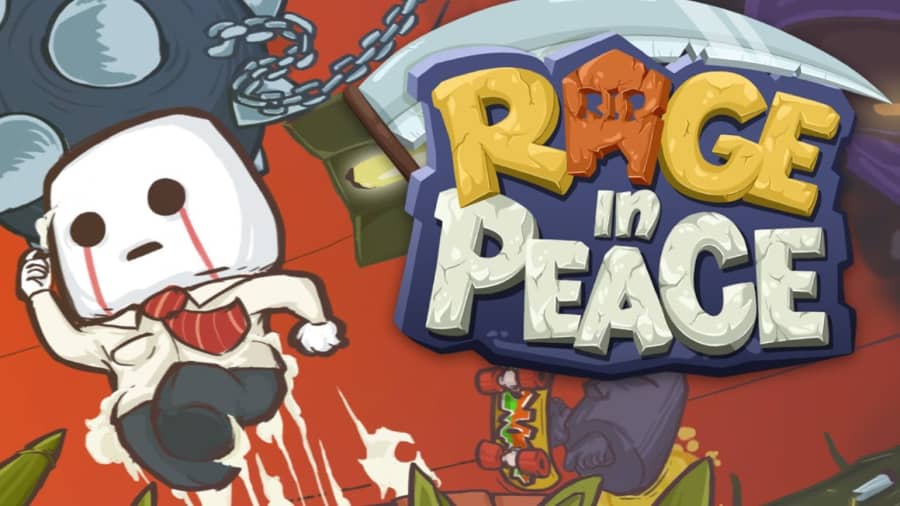 Stan:  After so many weeks of immersive Red Dead Redemption 2 gaming, this week's been a lull for me, sadly. Red Dead Redemption 2 Online may be coming out soon, but I'm just not interested in it. I'm a story guy; a player who loves to see captivating characters on the screen.
I was also interested to see CD Projekt Red mention Red Dead Redemption 2 in their most recent conference call. They want Cyberpunk 2077 to be "as refined" as Rockstar's latest release: and that's a huge positive in my books! No one does story like CD Projekt Red, and because of that I returned to the Witcher 3 this week as there's just so many reasons to replay it! If Cyberpunk 2077 is as "refined" as Red Dead Redemption 2 and as good as The Witcher 3 then I may actually be able to cast Igni because of my excitement.
Chris: I've been spending more and more time on Red Dead Redemption 2, trying to keep Arthur on the straight and narrow. The game doesn't make it easy, though. On the one hand, the game provides you with a bar showing whether your actions have been positive or negative. But on the other hand, you're frequently tasked with all manner of outlaw-centric tasks, which rather defeats the point of giving you a choice. The game will pat you on the back for helping someone recover from a snake-bite but then asks you to rob a bank and murder your way to freedom.
I've also learnt the value of leaving my horse outside the town or, at the least, slowing to a trot. My last attempt at paying off my bounty ended in disaster when I rode into a bench, sending the person sitting there flying. Unsurprisingly, he started laying into me so I dashed for the post office, right before he grabbed me in a chokehold and the fight continued in front of the postmaster's eyes. Hurrah!
Jack: Good lord. My entire week of gaming has been devoted to FIFA 19 Ultimate Team. It's a strange turn of events, but SBCs and the weekly rewards are spread well enough to keep you coming back. It's major issue is the online servers being unacceptably inconsistent for a game of this calibre. It can't be a budgetary issue, so I can only assume the atrocious servers being down to gross incompetence. But I've kept my cool during matches – unlike most videos you see on Ultimate Team gameplay.