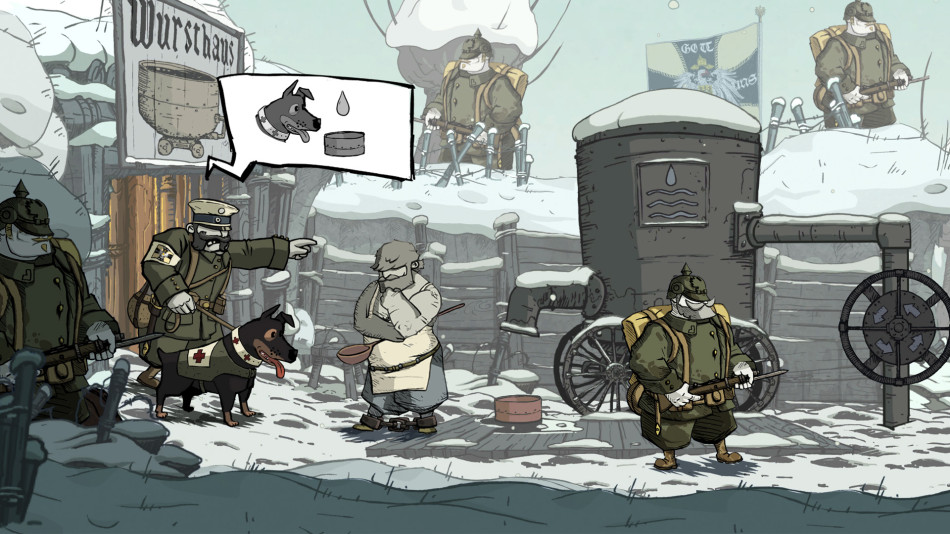 The wonderfully heartbreaking puzzle/platformer Valiant Hearts: The Great War from Ubisoft is now available on Nintendo Switch.
Valiant Hearts: The Great War is a story of friendship, love, sacrifice and tragedy, all centred around World War I. It tells the story of five complete strangers and a loyal canine who come together in a world otherwise torn apart by the war.
The characters journeys are filled with exploration as well as action and riddles as players discover famous WWI locations such as Reims and Montfaucon and war-impacting moments like The Battle of Marne and Somme. From the French countryside to dark trenches and snowy fields, players will experience an extremely emotional adventure full of heart.
When we spoke about Valiant Hearts in our "10 Games Set in the Past that are Totally Worth Your Time" we said, "A touching tale is exacerbated by the game's hand-drawn artistic style that enables the game to emit a sense of hope despite the story's dire setting. The game manages to encapsulate the awfully violent nature of the war whilst telling an incredibly touching narrative."
And now that the game has released on Switch a whole new group of people will have the opportunity to play it. Exclusive to the Nintendo Switch release, there's an artwork gallery and interactive graphic story, Valiant Hearts: Dogs of War. Dogs of War tells the story of Walt the dog and his sister Cassie in the early years of the war as they navigate through dangerous trenches to deliver messages and rescue injured or fallen soldiers.
For more information on Valiant Hearts: The Great War check out the official website.