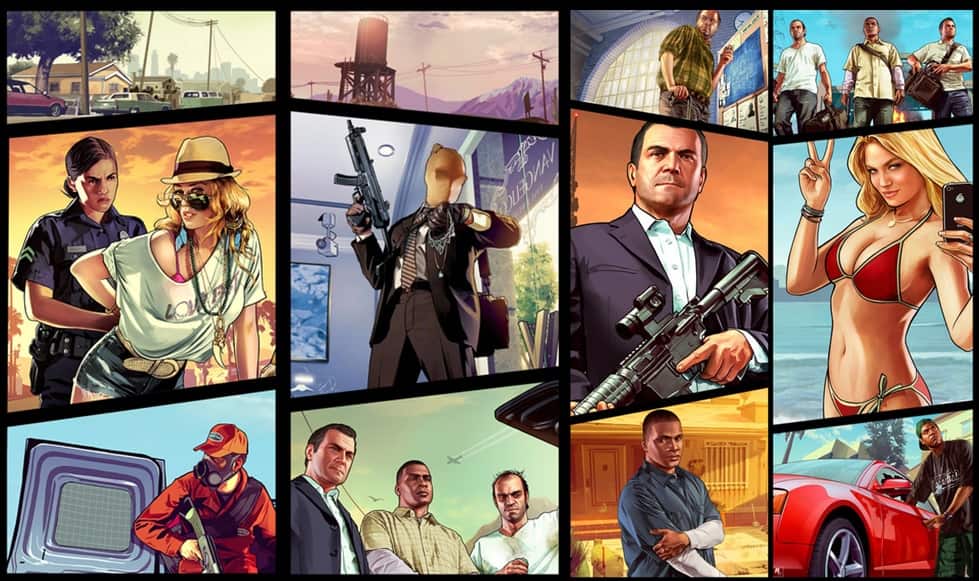 There's long been a stigma attached to video gaming based on a hugely incorrect assumption.
If the naysayers are to be believed, PC and console gaming are the domain only of nerdy teenage boys who are afraid of a bit of sunlight. Of course, we know this is far from true.
Until the rise of PC gaming in the 1990s, video games tended to be a bit of a taboo subject for older gamers, worried about the aforementioned association. It's feared that in polite company, adults are embarrassed to tell their friends about their favourite video games – or even admit that they play them.
However this is slowly changing, as a generation brought up on video games in the 80s and 90s are now fully-grown adults whose lives wouldn't be quite the same without the occasional battle against hordes of zombies, or teams of opposing footy players.
And gaming isn't just popular with 20 to 30-year olds, either. Take Hilda Knott for example, who was the talk of the UK gaming community in 2013 when she was interviewed by the BBC about her fondness for video games. Then 86, Knott was a regular player of Grand Theft Auto and said that the game was not only enjoyable, but beneficial to her mental sharpness as well.
Multinational publishers and developers have proved that there's an older audience for their games – GTA is one of the most successful gaming franchises of all time especially given its adult subject matter – so we hope you enjoy our favourite picks.
Live Casino Hold 'Em
Casino games have been incredibly popular in the Western world for the past century and are arguably even more popular thanks to advances in online casino offerings. Just like their real-world counterparts, online casino games involve gambling with real money, which is why these titles are strictly not for children.
From the comfort of your own home you can download an app on your phone or tablet, or access a casino directly from your web browser. Play online and you'll be glad there's no need to check dress codes or scramble to organise a cab – you just need to grab your phone, desktop computer or laptop.
Live Casino Hold 'Em is one of the most popular variations of online casino games on the market. This exciting five-card game gives players so many avenues to win – including bonus bets, call bets and straight flushes – providing the most skilled players a greater edge compared to other types of poker.
New advantages in digital technology allow for an immersive live experience as players are paired up with real-life dealers via high-quality audio and video streaming – bringing the human element of gambling that was previously missing from the online offering.
If shooting bad guys or exploring alien worlds isn't your thing, try something a little more relaxed in an engaging live casino atmosphere. Bring an authentic casino environment into the comfort of your own home by finding a reputable online gambling operator and checking out Live Casino Hold'Em.
Grand Theft Auto V
Rockstar's satirical take on big city life and the glamorisation of violence, the Grand Theft Auto series has sold almost 300 million units in its two decades of run-and-gun existence. To date, more than a dozen main games, spin-offs and expansions have been released in the series. Although it's been a hit in the playground for years now, the game is rated Adults Only in most countries.
The fifth main instalment in the series, developed by renowned Scottish company Rockstar North, features an incredible storyline. In GTA V, players take control of three unique characters whose stories become entwined in the fictional city of Los Santos – based on Los Angeles.
You begin with Michael, an ageing gangster who has been moved to Los Santos under witness protection after betraying his bank-robbing pals decades ago. Then there's Trevor, Michael's old associate who can best be described as mentally unstable, and Franklin, Michael's protégé looking to make his mark in the criminal underworld.
The story takes you through a fast and furious stream of missions that see your characters tangled up in government corruption, military theft and much more. Outside of the main story, the city of Los Santos is all yours to explore. Go base jumping in the hills, or build up your skills on the tennis court or pool hall. With its beautiful views and fully interactive sideshows, you can enjoy some extensive me-time between jobs.
Resident Evil 7: Biohazard
The hugely popular Resident Evil series first came to our attention in 1996, bringing survival horror off the cinema screen and onto our consoles. Since then Japanese producers Capcom have had us hiding behind the sofa with twists, turns and terror. The seventh in the series starts with a trip to a derelict plantation in Louisiana, lured by a message from your supposedly dead wife…
The story's cinematic style takes ever-worsening turns from then on, and remains full of tension and suspense right to the end. In its own right, Resident Evil 7: Biohazard could be a fantastic horror film never mind a video game.
Uncharted 4: A Thief's End
This PlayStation exclusive was developed by gaming giants Naughty Dog who wowed the world of video gaming with releases such as the Crash Bandicoot series and The Last of Us. Their homage to the classic exploration-adventure genre, Uncharted, was so successful that it spawned a decade's worth of sequels and spin-offs. The fourth game in the successful series follows lead protagonist Nathan Drake on his hunt for the hidden treasure of famous pirate Henry Avery.
This feast of scenic sights takes players to stunning locations in Madagascar and the Scottish Highlands, depicted in stunning current-gen console glory. Scaling cliffs, stealth tactics and shooting the baddies are all part of what one reviewer calls "a true work of art", and a fitting send-off to the ragtag crew of adventurers.
That's all down to the near-cinematic experience you get while enjoying the game, with character interactions and plot beats which wouldn't look out of place on the silver screen. Adults will appreciate the historical context of the game and the skill challenges more than their younger counterparts.
---