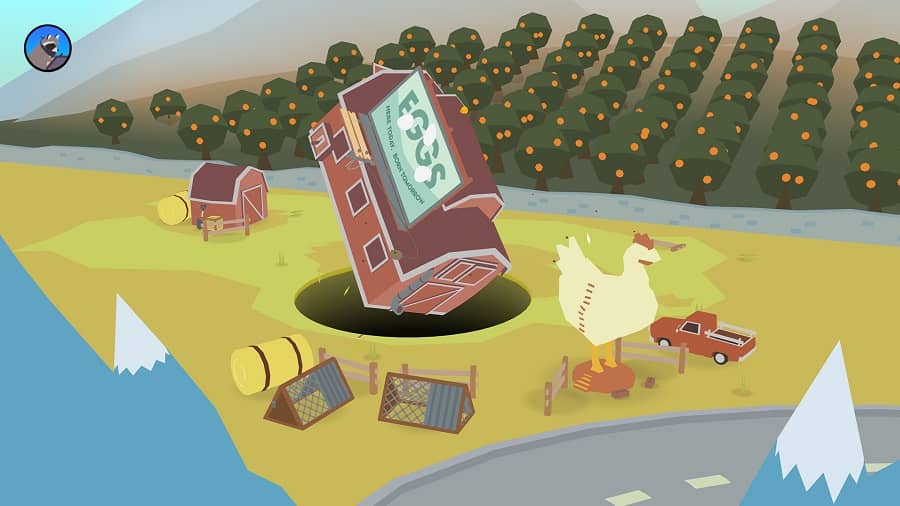 Happy New Year, folks!
2019 is upon us; a blank calendar soon to be filled with oodles and oodles of game releases. We're excited to see what the year holds for us and our beloved consoles. But for at least the next couple of weeks, there aren't many new games coming out. That means some precious time to hit the back catalogue – something some of us have been doing over the Christmas break.
Here's what we've been playing in the last couple of weeks. Have a great weekend, everyone!
---
Rich: After not having much time to play many games over Christmas (shock, horror!), I've finally been able to give Forza Horizon 4's first expansion a go and had fun finding treasure. I've also been playing a Switch puzzle game, Solar Flux, which is pretty good apart from the fact that you can only play it in touchscreen mode.
Most of my time, however, has been spent playing the Definitive Edition of Tales of Vesperia, my review of which should be up just before the game launches next week.
Kim: Shockingly, I didn't play that many games over Christmas. It was actually a nice break away from gaming for a little while; I read some books, built some Lego, and watched a lot of films. Of course some games sneaked in there: I spent quite a bit of time with RollerCoaster Tycoon Adventures on Switch, which is a little rough around the edges but it's still a lot of fun. I'm still holding out for a Theme Park World remake though.
Since getting back to normal routines, I've played through Donut County again, this time on Xbox One. It's just as much fun the second time around. I also spent quite a bit of time revisiting Yoku's Island Express, tidying up loose ends and aiming to find all the collectibles. It's such a beautiful and original game. More please, Villa Gorilla!
If you missed our news piece yesterday, there's a new indie experience called Meditations. A unique concept from Rami Ismail, it's a launcher that delivers a brand new, standalone short indie game each day of 2019. I've been diving into one every day, and look forward to seeing what creations the hear holds. It's entirely free, so give it a go.
Becca:  This week was the last few days of double experience in Dead by Daylight, so I played many, many hours levelling up my characters as much as I could, taking advantage of the XP. I also briefly started Red Dead Redemption 2 having got it for Christmas. Unfortunately, I had a bit of brain fart and restarted a chapter after dying rather than restarting from checkpoint – so when I said I've started Red Dead what I mean is I've started it twice. I'm looking forward to getting really stuck in and losing hundreds of hours of my life in its beautiful world.
Finally this week I've played a large chunk of London Detective Mysteria, a visual novel romance game. It's an enjoyable adventure that I'm definitely addicted to and can't wait to finish the final playthroughs with the last few hunky boys.
Stan: Games are for life, not just for Christmas. But…what a time for gaming Christmas is! I'm now into my fourth season of Football Manager and I'm beyond addicted. For last season's cup final I seriously considered suiting up! And the playoffs? Probably a bigger day for me than my wedding day. Yup, I'm in the Football Manager black hole.
I've also been playing Pokémon Let's Go Pikachu. I was unsure about it at first: love the original Gameboy games, but the Pokémon Go elements worried me. But I shouldn't have feared. I'm enjoying it more than Meowth enjoys money. I'm only about to meet Bill, but it'll be hard to tell who the true Pokemaniac is.
Jack: Christmas and New Years has been and gone; the dispiriting act of taking down the decorations always brings a sombre feeling to the new year. But with all the vouchers I got for Christmas I bought and played so many games over the Christmas period.
In previous editions of this weekly series I spoke a lot about FIFA 19 Ultimate Team, and thankfully it turned out to be a short-lived addiction that was replaced by near enough 10 games over Christmas. I intended this year to get more games for my Switch which had gone relatively untouched throughout 2018, but now plays a prominent role around every room in the house, and even on my breaks at work. Thanks to the festive sales, I got Hollow Knight, Celeste, Dead Cells, Uno, Pokémon Let's Go Pikachu, and Mario + Rabbids Kingdom Battle. I'm not going to describe my experience with all of them here because that would be an article in itself, but those that have captivated me most so far have been Celeste and Dead Cells. Celeste has been a creepy echo of a lot that happened to me in 2018, a phone call to the titular character's mum, even the name of a character seen as respite from the long climb up the mountain that almost appears as a metaphor for my 2018.
On Steam I bought Return of the Obra Dinn, which I feel I will need to really pay attention to, so I am awaiting the right time to sit down and envelope myself in it. And House Flipper, or "You Thought You Could Interior Design, But Clearly You Don't Understand How Colours Work", which has been my go-to for just relaxing while listening to Spotify. Finally, on PS4 I've had a little bash at Spyro Reignited Trilogy which I had purchased for a friend for Christmas, but nonetheless would have been a game I'd buy myself in the end anyway, so why not keep instead of returning it? I eagerly await the section of the trilogy that I remember, but I won't know it till I see it.
Chris: After finishing Red Dead Redemption 2, and connecting more with the latter part of the game than the first half, I've been heading back to Spider-Man on PS4. The DLC doesn't really change things up in terms of gameplay but what I love about The City That Never Sleeps is that it feels like an entirely new storyline, not something that was deliberately left out of the main game.
Starlink: Battle for Atlas is also sitting, unopened on my shelf, after I bought it in a sale. But the more I hear about it, and the way that not owning the toys makes the game tougher, the less likely I am to actually crack it open and play it.
Matt: This week I've started catching up a bit on my backlog by finally diving into Subnautica and Hitman 2. Subnautica has been a nice break from the games I've been playing recently. It's beautifully detailed, challenging, and engaging without losing it's touch.
In terms of Hitman 2, I couldn't be happier. Having been absent from the franchise since Hitman Blood Money, I am finding this entry to be everything I've always loved about the series. The AI is better, the missions are bigger, and the variability in your mission strategies is at an all-time high for me.
---