It's Friday 25th January and the remake of Resident Evil 2 has just launched.
We reckon lots of gamers will be enjoying that this weekend, as well as looking forward to the imminent release of Kingdom Hearts 3. Like most UK outlets, it would seem, we haven't had a review copy of that yet so we can't tell you if you should be truly excited for it or not.
Anyway, this isn't the place for us to talk about games coming out in the future, it's about what we've played in the past. The past week, to be exact. So sit back, and find out what the GameSpew team has been up to video game-wise for the last seven days.
---
Rich: Last weekend, I gave Senran Kagura Burst Re:Newal a good going over for review purposes. My conclusion was that it wasn't the best game in the series, but fans will probably lap it up regardless. It's mediocrity was thankfully erased from my memory when review code for Resident Evil 2 fell onto my lap, however, which I threw myself into like a sex addict presented with a room full of sex-starved nymphomaniacs.
Resident Evil 2 is phenomenal. It's the type of game that you'll complete multiple times because it's just such a joy to play. It's also pretty scary too. I'm really happy I can say that about a Resident Evil game again. Get it bought if you're a fan of the series. And check out our guides if you get stuck while playing it.
While Resident Evil 2 has taken up most of my spare time this week, I've also revisited The Raven Remastered, which is now available on Switch. The port offers nothing new, but if you're a fan of point and click style adventures it's definitely worth playing.
Kim: I hate to admit it, but I'm a bit of a wuss when it comes to horror games. I played the first couple of hours of Resident Evil 2 and absolutely adored the atmosphere, the puzzles and the exploration. But then I came face-to-face with a licker, and it all got a bit too much. I've been on tenterhooks passenger seat while Rich has been playing though, so I've been able to enjoy solving the puzzles and seeing everything the game has to offer without giving myself fear-induced palpitations and sweaty palms…
In quite a contrast, I spent a couple of hours last night playing a delightful farming sim game that's just landed on Xbox thanks to [email protected]: Farm Together. It's overly simple, but a lot of fun and good to unwind with. Another [email protected] game I played through is Planet RIX-13. A pixel-art side-scrolling adventure, it takes less than an hour to complete, but it's got some pretty enjoyable puzzles. It's just a shame there wasn't more of it.
Becca: This week, in preparation for Resident Evil 2, I played through the first Resident Evil remake on Xbox 360 with my roommates. I've played it about a hundred times, but my roommate never has and I wanted them to be prepared for us to play the second together. I am still absolutely terrified of Lisa Trevor and the sound of her chains following you around the underground mine. And I'm still angry that they made Wesker such an obvious bad guy. I mean, really, who wears sunglasses indoors besides a villain?
With that being said, I also played about an hour of the RE2 remake at midnight last night, and I am blown away already. It's taken some great notes from the success of Resident Evil 7, the original, and in my opinion some of the best parts of Resident Evil 4 as well. It feels like a happy medium between all three. And don't get me started on the droolworthy graphics. I want to kiss everyone that worked on the game, even the people that fed them or gave them coffee while they worked on it. It seems to be exactly what the fans needed. It's fantastic so far.
As for games that are not related to Resident Evil, I played a few smaller but great titles: The Pepper Prince, while True: learn() and Ravva and the Cyclops Curse, all of which I've wrote about this week.
Chris: I've been revisiting the Resident Evil 2 demo which, even though I played the original to death, has convinced me to put down money for the full game. I've got some reservations about the game guiding you into deliberately dark areas, but (I've avoided looking at even our review) the demo mostly steered clear of jump scares. [You should know we don't put spoilers in our reviews, Chris! -ed]
I spent a fun three hours with Pikuniku, which I reviewed. it's a mad little game, which, despite its length is well worth experiencing. I still feel guilty about kicking that spider, though.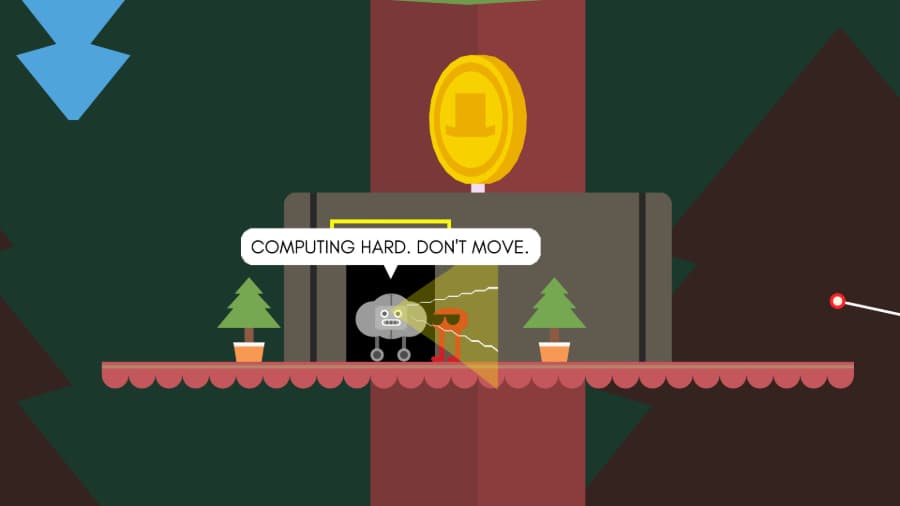 Matt: This week I've mostly been splitting my time between Ace Combat 7 VR and Darksiders III. I've always enjoyed the Ace Combat series and being able to strap on the VR headset and sit in the cockpit in the heat of these battles is exhilarating. VR truly shines with aerial combat.
I'm inching closer to finishing Darksiders III and loving the game's combat more and more as I progress. This weekend, I plan on spending time with the Anthem demo. I am eager to see how the game feels and plays, being the unashamed Destiny fan that I am.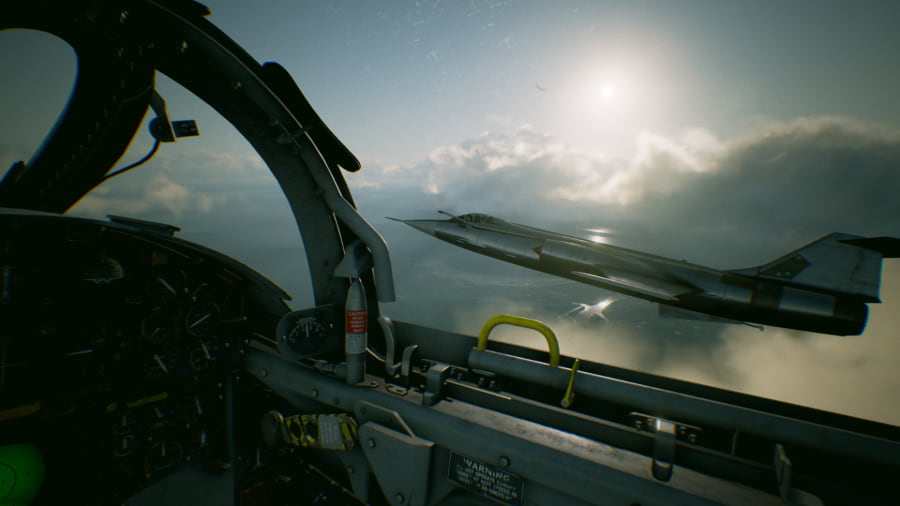 Stan: Four games to survive. Just one point separating 16th to 19th place. Yup, It's second Premier League season syndrome for Portsmouth FC in Football Manager 2019. Thanks to a very close 6-0 against Man City Portsmouth also have a terrible goal difference. But, really it's a team of decent Championship players constantly over-achieving – and that's thanks to this formation. It's worked wonders. Soon I'll be chanting "we are staying up", much to my neighbour's annoyance.
I've also been defeating Team Rocket in my spare time. I just can't get enough of Pokemon: Let's Go Pikachu. My Pikachu just learned to ride the waves, so I'm well on my way to getting an Articuno. Typically I used to speed through Pokemon Red and Blue back in the day, but I've found that I'm taking much more time and care with Let's Go Pikachu. It's such an enjoyable journey that I just really don't want it to end!