Many great Mortal Kombat characters have been introduced over the years.
Every new entry in the series brings at least one or two new faces into the fray, but quite often by the next instalment they've been dropped by the wayside. Though that's not to say that they never show their faces again further down the line.
Needless to say, while we're happy to see the likes of Scorpion, Raiden and Sonya Blade returning for Mortal Kombat 11, we're even happier that a duo of lesser thought of characters are also going to return: Kabal and D'Vorah.
Introduced in Mortal Kombat 3, Kabal has alternated between being a baddie and a goodie more times than we can remember. The last time has was playable was in 2011's Mortal Kombat. He was a good guy in that. In Mortal Kombat 11 he appears to be a bad guy again. Two things always remain constant though: he uses hooked swords to attack, and needs a respirator to keep him alive. You can see him in action in Mortal Kombat 11 via the trailer below.
Unlike Kabal, D'Vorah is just bad. Or at least we think she is, anyway. Looking quite a bit different from her Mortal Kombat X counterpart, we're not quite sure if we know her at all anymore. She still looks like you wouldn't want to meet her down a dark alley though, which makes her perfect for Mortal Kombat 11's lineup of characters. You can see her redesign below, courtesy of her reveal on Inside Xbox.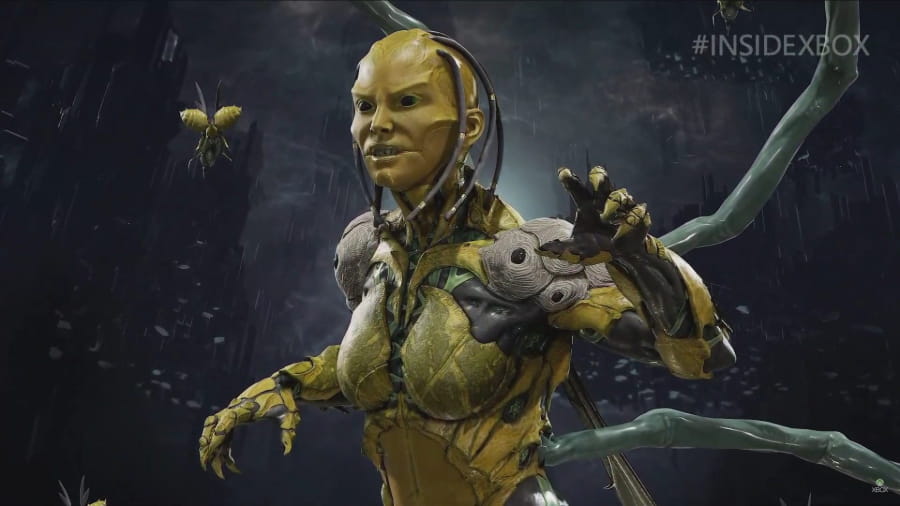 Set for release on 23rd April, we honestly can't wait to get our hands on Mortal Kombat 11. Promising to get players closer to the action than ever while introducing new gameplay mechanics, it might just turn out to be the best Mortal Kombat game yet.
Buy Mortal Kombat 11 on Amazon