I'm quietly excited about Warhammer: Chaosbane.
Why? Well, besides having fond memories of painting Games Workshop miniature figures as a youngster, it looks quite a lot like Diablo. And I looooove Diablo.
The first hack and slash action RPG to take place in the Warhammer Fantasy Battles world, Warhammer: Chaosbane will let players choose a class and then do some good old-fashioned adventuring. But they won't have to crack the skulls of the hordes of Chaos alone, no – up to four players can group together, locally or online, and work as a team to overcome their foes.
Set for release on PS4, Xbox One and PC on 4th June, two beta phases starting in March will enable players to try Warhammer: Chaosbane a little earlier. To access the beta phases, however, players will need to preorder the game. Once the game has been released, those who preordered will also receive an experience bonus and a pack of four legendary crates, too (no, Warhammer: Chaosbane will not have loot crates).
Check out the trailer below to see the game in action. Also, check out the graphic below that to see the multiple versions of Warhammer: Chaosbane that will be available. Preorder the snazzy Magnus Edition to not only receive four days early access to the game, but also a neat looking leather book.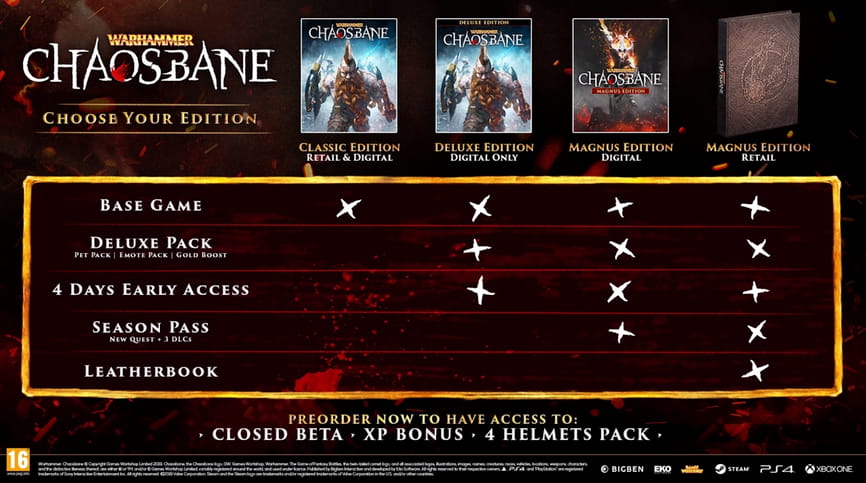 ---