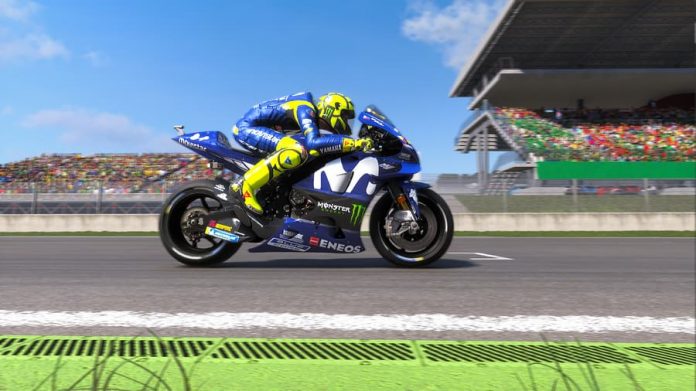 Rekindle the legend with MotoGP 19 coming in June.
Milestone and Dorna Sports S.L are announced today that MotoGP 19 will be releasing on June 6th for PlayStation 4, Xbox One, Windows PC/Steam. It is set to launch a few weeks later for Nintendo Switch.
MotoGP 19 bring unique technological innovations enabling never-before-seen level of challenge of realism. Players will be able to participate in the 2019 season racing against MotoGP champions or, get into the boots of a young rider, climbing ladder from the Red Bull MotoGP Rookies Cup.
Players can look forward to a super performing AI with neural networks. Milestone and Orobix (a company specialising in engineering and AI solutions) have worked for more than 2 years creating an AI system that is incredibly fast on the track with realistic behaviours.
MotoGP 19 will also have dedicated servers to reduce lag and make online challenges with friends more compelling. There will be a large selection of brand, graphics and more as well as the debut of the new FIM Enel MotoE World Cup where zero-emissions motorbikes will challenge some of the most famous circuits of the MotoGP Championship.
MotoGP 19 will release on June 6th for PlayStation 4, Xbox One and Windows PC/Steam with Nintendo Switch to follow after.
Check out the new trailer below.