It may now be eight years old, but the original Darksiders still hasn't lost any of its charm.
Just released on Nintendo Switch, its combination of Zelda-like dungeons and God of War style combat certainly isn't original, but it works. I first truly played it when it was released on Xbox One a couple of years ago, but as soon as I started playing it on Switch I was hooked once again. It's engaging and entertaining, thanks largely in part to its brilliant pacing.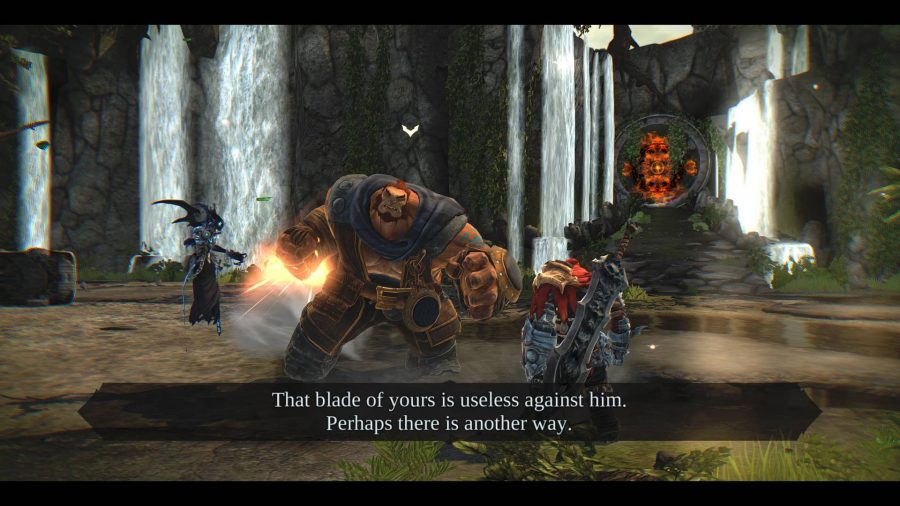 Combat scenes never feel drawn out, you're never left adventuring for too long without something to see or do, and puzzles are perfectly pitched to have you scratching your head for a short while but never truly stumped. Add in some RPG elements to make you feel like your adventure is taking you places, and you're all set for a rip-roaring journey.
If you've played Darksiders before you know what to expect. This Switch port pretty much adds or changes nothing in terms of gameplay. Being the Warmastered Edition, however, it does sport enhanced visuals. It doesn't look as good as the other versions of the game of course with their 4K visuals, but you won't be disappointed with how it looks on Switch. Performance is pretty good too, whether you play in handheld or docked mode.
The Switch version of Darksiders: Warmastered Edition is best for those who have never experienced it before though. Newcomers will be thrilled by the steady stream of new weapons and abilities thrown their way. They'll take delight in overcoming bosses that are challenging but fair. And they'll be sucked into a story that's intriguing but not shoved down their throat. It also has great voice acting, with Mark Hamill stealing the show as the Watcher.
Sure, there's the odd misstep throughout the game's 20-odd hour running time, such as some challenge rooms that feel shoehorned in, but on the whole Darksiders: Warmastered Edition is an absolute pleasure to play. If you're after an epic action-adventure game to play on your Switch, look no further.

Darksiders: Warmastered Edition is available on PS4, Xbox One, Switch and PC. We reviewed the Switch version.